2018 Keynote Presentations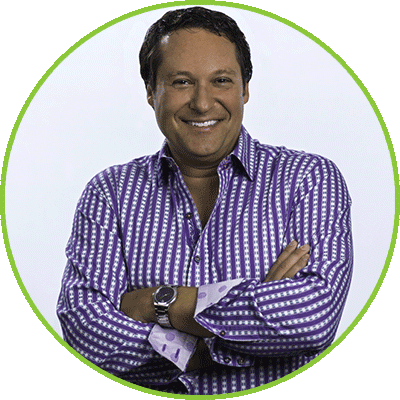 Stephen Shapiro
Innovation in the Fast Lane
Wednesday, November 7, 2018
(8:50 am – 9:50 am)
For more than 20 years, Stephen Shapiro has presented his provocative strategies on innovation culture and collaboration to audiences in over 40 countries. During his 15-year tenure with the consulting firm Accenture, he led a 20,000-person innovation practice. He is the author of five books, including "Best Practices Are Stupid," which was named the best innovation and creativity book of 2011. He has been featured in Newsweek, Entrepreneur Magazine, SUCCESS Magazine, The Wall Street Journal, ABC News, and CNBC. Clients include 3M, P&G, Nike, Marriott, Honda, Johnson & Johnson, Microsoft, NASA, USAA, Fidelity Investments, and GE.
Stephen cultivates innovation by showing leaders and their teams how to approach, tackle and solve their business challenges. Applying the knowledge he has accrued over decades in the industry, Stephen is able to see what others can't: opportunities to improve innovation models and the cultures that support them.
The first innovation opportunity Stephen spotted was the opportunity to innovate within his own life. Halfway through his 15-year tenure at Accenture, while leading the company's business process reengineering practice, he realized he no longer wanted to be responsible for people losing their jobs. So he did exactly the opposite by building Accenture's thriving 20,000-person process and innovation practice focused on growth and job creation.
In 2001, after publishing his first book, 24/7 Innovation, Stephen left Accenture to become a full-time innovation speaker and advisor to clients around the world. Since then he has published four more books – Goal-Free Living (2006), The Little Book of Big Innovation Ideas (2007), Personality Poker (2010) and Best Practices are Stupid (2011) — and spoken to audiences in 50 different countries.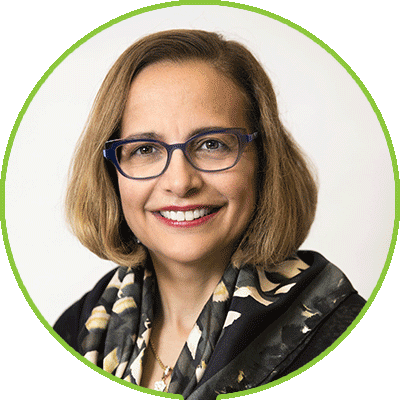 Angela Mangiapane
Executive Insights
Thursday, November 8, 2018
(9:05 am – 10:05 am)
Angela Mangiapane is a wonderful ambassador for Mars, Incorporated, and for the Five Principles that guide our global business every day.  Her 26 year Mars career, which spans a number of geographies and functions, is evidence of her passion and commitment to the business. It also demonstrates Mars' investment in talented leaders who continue to innovate within their roles, ensuring we have a sustainable business for the future.
Angela first worked in Service & Finance in the Canadian unit and proceeded to hold a number of roles in North America that included cross segment financial leadership. In 2008, she embraced a new challenge, assuming a role in Personnel & Organization (P&O), where she quickly established herself as a competent and strategic leader.  Angela held P&O leadership roles in Latin America, Drinks, Royal Canin and most recently as global VP for Chocolate, where she guided the segment's P&O function and oversaw the talent acquisition, development and retention of over 17,000 Associates around the world.
In October 2016, the Mars Leadership Team appointed Angela as the Global President of Mars Global Services. Here she is charged with transforming the existing shared services organization into an integrated business solutions provider that will increase efficiency and effectiveness in the segments and functions and truly unleash the scale of Mars. As the head of MGS, Angela leads an organization of 2,000 Associates providing shared solutions in the areas of IT, Finance, HR, Procurement and Consumer Insights.  She partners closely with the most senior leaders of Mars as well as industry thought leaders to ensure the organization is providing solutions that work – that help Mars operate better, faster, and smarter so that we can bring our customers and consumers what they need in an ever-changing business environment.
A passionate leader, Angela is proud of her journey, which has paved the way for women leaders across the enterprise. She has gained great perspective and insights on what it takes to lead, and importantly, she willingly shares the lessons she has learned about how everyone can continue to grow and innovate, in any role, over the course of an exciting career.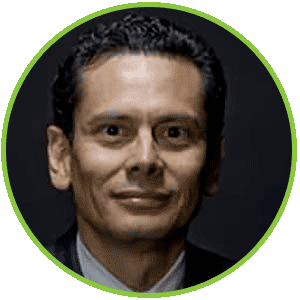 Gabriel Leiva von Bovet
Corporate Keynote
Friday, November 9, 2018
(11:50 am – 12:35 pm)
Gabriel has been with Zafin since 2016 in the position of Executive Vice President for Global Services, leveraging over 30 years of international and domestic business and IT services experience, primarily focused on the banking sector.
He is a results oriented executive, with a passion for organization development, practice growth and general management, and a strong understanding of emerging and established markets.
Prior to joining Zafin, Gabriel held various senior positions at IBM's Global Business Services, most recently as Lead Account Partner for Scotiabank and Cluster Lead for the Canadian Banking Cluster, which included clients in Banking, Property & Casualty Insurance and other Financial Services institutions. Before joining IBM in 2011, Gabriel was a Vice President Banking Services at CGI, overseeing sales and account management for all banking and investments accounts.
Prior to coming back to Canada in 2006, Gabriel held senior roles with Unisys where most recently he was Vice President and General Manager for Mexico and Puerto Rico. Prior to that he led the substantial growth of subsidiaries in Philippines, Thailand and Peru. In the Philippines, he was also a board member of LARES Inc., a corporation involved in the computerization and operation of the Philippine land records. Before leaving Canada in 1995 he was the head of Information Services for the Financial Services Industry at Unisys Canada.
Gabriel graduated from the University of Rostock (Germany) where he received his Masters and PhD in Engineering. He's been a member of the board of the Association of IT Companies in Mexico (AMITI) and Philippines (ITAP), of the Toronto Region Immigrant Employment Council, and until 2018 President of HispanoTech.ca – a not-for-profit organization devoted to support the success of Hispanics in Canada's technology sector.
Building Business Capability is the only conference that provides insight into Business Analysis, Business Architecture, Business Process, Business Rules, Business Decisions, and Business Strategy & Transformation toward the pursuit of business excellence.