8:00 am – 8:50 am | Case Study | Room: Pompeian I & II
Best Practices in Business Analytics for Data Science
Presented by: Susan Meyer

Join Susan Meyer in a lively discussion of the challenges faced by data science teams while building a new-to-world products on a tight deadline. What are the six ways business analysts need to think differently about doing analysis for a data-driven product? For business analysts interested in learning how to effectively participate on data science teams, professional development paths are suggested.
What Attendees Will Learn:
Identify success factors for agile analytics teams
Important business analytic skills for data science teams
Using data to tell a story
Event Trail(s)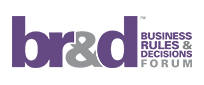 Speaker(s)

Susan Meyer
Data Analytics Consultant
Agile Analytics Consulting, LLC
Susan Meyer is a payments industry veteran with over 20 years of experience in business analysis, product development, and data governance. She began her payments industry career building RS-232 switches for some of the first on-premise touch banking consoles. After receiving a Master of Science in Information Systems from the University of Missouri-St. Louis, she began to focus on decision support systems and predictive analytics. During her 19-year tenure at MasterCard, Susan launched a number of data-driven products in the areas of e-commerce payments, fraud scoring, and authorization system controls. Susan enjoys working with cross-functional teams to improve their analytic and business rules strategies and is the Founder of Agile Analytics Consulting, LLC.
Susan's 2016 Presentations:
Best Practices in Business Analytics for Data Science


Thursday, November 3, 2016 (8:00 am – 8:50 am)