8:00 am – 8:50 am | Presentation | Room: Roman I & II
Fighting to Evolve - Migration Adventures with Agile
Presented by: Bryony Rochester

This case study follows a 3 year programme to transform the Financial Times' Subscription management platform. From a starting position of a legacy product with masses of bespoke customisation that could no longer adapt to our business challenges and growth opportunities, our Agile adventure led us through dark places where we were constantly challenged on our goals and progress, fought crises of confidence from our stakeholder group and unpicked a dependency diagram that looked like a pile of tangled wool. We managed to deliver value constantly throughout the programme, reviewing and challenging business needs at every stage and evolving the platform towards our strategic goal of moving to a flexible, loosely coupled architecture that would enable the business to grow and adapt quickly. It took a real belief in our Agile approach, confidence in the skills of our team and the backing of our key sponsors but success truly showed in mid February when we turned off the last part of the legacy estate and no-one even noticed.
What Attendees Will Learn:
Agile analysis techniques
Stakeholder management
Managing expectations
Using roadmaps in Agile
Deconstructing business needs
Event Trail(s)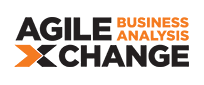 Speaker(s)

Bryony Rochester
Head of Business Analysis
The Financial Times
As Head of the BA team at the FT I look to diversify and expand our skills and experiences with a focus on understanding a true business or customer need and providing options for delivering value early.
As a Business Analyst I have experience of conducting and co-ordinating analysis in an Agile development environment across projects from a digital and print publishing upgrade, website redesign and a subscription management migration. All positions involving managing wide-ranging backlogs for multiple and internationally distributed development teams as well as other BAs.
I like to be challenged with new ideas or approaches when assessing or solving problems and am always keen to learn new skills and techniques.
Bryony's 2016 Presentations:
Fighting to Evolve - Migration Adventures with Agile


Thursday, November 3, 2016 (8:00 am – 8:50 am)