9:00 am – 10:00 am | Presentation | Room: Roman I & II
No More Testing! How an Agile BA Reduces Time Spent on User Story Validation
Presented by: Stephanie Vineyard, Jennifer Starkey

Has your team implemented Agile practices but wants to improve time to delivery? Are the testing practices slowing down your Agile team? Do you want to take your Agile BA skills to the next level?
Join us to learn how one team at US Citizen and Immigration Services (USCIS) delivered its first production release 8 weeks after team formation and continues to deliver every few weeks - a revolution in government IT. We will share a technique that enables communication between stakeholders, analysts and developers through a common language. Improvement of the testing process increases business performance - the team is more efficient, there is less redundancy, less wasted time, and most importantly more working software sooner.
Behavior Driven Development increases speed of delivery through automation of testing. It leads to better customer collaboration, faster response to change, and quicker delivery of working software. We will explore how the USCIS team collaborated, what the team learned, and how they continue to improve through continuous delivery with automated testing.
We will include a hands-on exercise for participants to practice and understand this technique.
This presentation is geared towards business analysts experienced in the Agile process or interested in the Agile process and are ready to enhance their skills and create a high performance team.
What Attendees Will Learn:
What a BA needs to know about Behavior Driven Development
How Behavior Driven Development improves business results.
How BDD enables high collaboration, rapid decision making, and enables continuous delivery of working software
Success tips for implementing BDD on your team
Event Trail(s)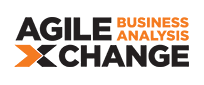 Speaker(s)

Stephanie Vineyard
Business Analysis Service Lead
Excella Consulting
Stephanie Vineyard, CSP, PMP, is the Business Analysis Service Lead for Excella Consulting. She provides coaching and training for product owners and business analysts in Agile environments including application project management, usability analysis, content management, change management, and requirements gathering, testing, and training. She is a co-trainer for Excella's Certified Scrum Product Owner (CSPO) Agile BA course and provides private training for clients in public, private, and non-profit sectors. She is a co-author for the upcoming IIBA® BABOK Agile Extension v2.
She previously presented BBC 2016, ProjectSummit*Business Analysis World conferences, VABADD, and DCBADD. Her writing is published on BA Times (https://www.batimes.com/blog/stephanie-vineyard.html), PM Times (https://www.projecttimes.com/blog/stephanie-vineyard.html), and Excella Insights (https://www.excella.com/insights/author/stephaniev)
Stephanie's 2016 Presentations:
No More Testing! How an Agile BA Reduces Time Spent on User Story Validation


Thursday, November 3, 2016 (9:00 am – 10:00 am)

Jennifer Starkey, CSM, CSPO, PMP
Business Analysis Team Lead and Senior Consultant
Excella Consulting
Jenn Starkey, CSM, CSPO, PMP is a senior business analysis consultant at Excella Consulting. She currently leads a team of business analysts a large, Federal project that is modernizing a case management system for the US Citizenship and Immigration Services. She has worked on a variety of Agile software development projects and is well versed in utilizing best practices to achieve results. She has a diverse background in project management, business analysis and technical skills focused on provided value to clients through iterative, incremental practices.
Jennifer's 2016 Presentations:
No More Testing! How an Agile BA Reduces Time Spent on User Story Validation


Thursday, November 3, 2016 (9:00 am – 10:00 am)