9:00 am – 10:00 am | Presentation | Room: Florentine I & II
Process-Based Business Analysis: Blending Art & Science for Better Business Outcomes
Presented by: Jonathan Babcock

How do you know whether you've identified all the organizational impacts for your projects? How do you know when you're *done* identifying requirements? How do you prevent missed requirements and rules? How do you organize and present requirements concepts in a format that both business stakeholders and technical delivery team members can understand and use? Often, organizations place their trust in the "gut feel" of stakeholders, "the template", or the skill of the assigned analyst to respond to these questions, but there is a better way!
During this session, we will explore how using business process as a foundational structure for your business analysis approach - from scoping, elicitation, specification and evaluation of requirements, to requirements management and reuse - will enable you to produce more accurate, and complete requirements models.
Whether you operate in an agile or traditional delivery environment, using story cards, a management tool, or a requirements document template, you'll leave this session with fresh ideas for using familiar tools and techniques - and perhaps a few new ones - to improve business analysis output at the individual and team levels.
Attendees Will:
Learn how blending business analysis and process analysis facilitates a healthy balance between the art and science behind good requirements.
Learn about different levels of business process granularity, and the benefits of leveraging them during the various stages of scoping and analysis.|Learn how visual business process frameworks can be used to improve scoping, impact analysis, and requirements management.
Learn how to get more use and value from business process flows, making them go-to tools for requirements elicitation, specification and validation.
Learn how a process-based analysis approach can flex to align with traditional or agile solution delivery methodologies, and accommodate any requirements tool or template
Event Trail(s)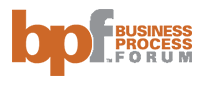 Speaker(s)

Jonathan Babcock
Director
Jabian Consulting
Jonathan Babcock is a consulting executive with expertise in business analysis, process optimization, team leadership and solution delivery methodology. He has over 17 years' experience across multiple industry verticals with a balance of consulting and industry experience. Jonathan has found his professional passion in helping organizations and individuals to define and realize their goals. He enjoys meeting and interacting with business analysis professionals and is an active participant in the broader business analysis community through speaking and writing engagements, his Practical Analyst website (https://practicalanalyst.com/), and on social media (Twitter handle @jonbab1). Jonathan is active in his local business analysis community, currently serving as vice president of professional development for the IIBA® Greater Atlanta Chapter.
Jonathan's 2016 Presentations:
Process-Based Business Analysis: Blending Art & Science for Better Business Outcomes


Thursday, November 3, 2016 (9:00 am – 10:00 am)