11:50 am – 12:50 pm | Keynote | Room: Forum 9-11
Taking Care of Business: Ends Before Means
Presented by: Roger Burlton
A successful operational business exchanges goods, services and money for maximum benefit for all parties involved. Our first job as architects, analysts and business designers is to intimately understand what optimal operations should be like for those who manage and conduct operational work. Then and only then, should we define what operational capabilities and which resources are needed to keep providing business operations with the capability to be at its best.
So do you know what operational 'best 'looks like? Do you know what should change?
Working with hundreds of organizations we have discovered that most are unclear what 'best' means operationally. They consistently run into trouble when trying to establish or adapt their capabilities because there are no operational criteria. They often build inappropriate solutions solving the wrong problem, run misdirected projects wasting scarce resources and ultimately they leave the business incapable operationally. Our challenge is to be good at both operations and change concurrently.
Steven Covey's second habit reminds us – 'ends before means'. Effective business operations are our ends. Business capability transformation is our means. This keynote session will deal with each and show some elegant ways to keep them in synch.
What does a business perspective mean?
What's the nature of business operations and management activities (run the business)?

Interact with stakeholders, plan operational work, establish accountabilities, do work, make business decisions, administer rules, assign operating resources, measure, monitor and adjust activities and resources

What's the nature of business capability transformation (change the business)?

Evaluate performance gaps, evaluate capability gaps, define new capabilities, prioritize transformation programs, budget change resources, build capabilities, implement resource and behavior change

How an effective business architecture combines the two perspectives

BPM Perspective
Capability Perspective
Event Trail(s)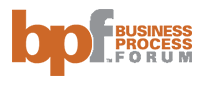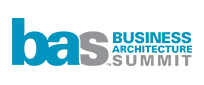 Speaker(s)

Roger Burlton
President and Managing Partner
Process Renewal Group
Founder
BPTrends Associates
Roger is a respected pioneer in the introduction of innovative approaches for Business Management. He is a world leader in the field of Business Process Management, having authored one of the most read and followed books on the topic early in BPM's growth as well as the Business Process Manifesto. Roger's leadership is also witnessed by his position as chair of several of the most influential conferences each year on BPM and Business Architecture and by his role as chair of the BPTrends.com Advisory Board. The insights he brings to PRG's consulting clients are thoughtful and pragmatic.
Roger's 2016 Presentations:
A Foundation For All Things Process: Modeling, Design and Architecture


Monday, October 31, 2016 (9:00 am – 12:00 pm)

Taking Care of Business: Ends Before Means


Thursday, November 3, 2016 (11:50 am – 12:50 pm)

An Opinion of Gurus: Leading Business Excellence


Friday, November 4, 2016 (11:30 am – 12:30 pm)