11:50 am – 12:50 pm | Presentation | Room: Forum 6-8
Paving the Bridge Between Business and Technology with a Business Rules Engine
Presented by: Patrick Therriault, Carole-Ann Berlioz

Three years into its pivot from a global research provider to a vertical search solution for the commercial real estate space, Real Capital Analytics identified a clear need for business analysis to support its Agile product development teams. The organization had matured in practicing Agile, but found its logic- and methodology-heavy software made a formidable barrier to entry for even seasoned Business Analyst; organizational was prioritized over professional in terms of experience. A client-facing analyst was hired internally, empowered with a business rules engine (a brand new technology at the firm), and charged with effecting positive change in the way products were developed. This ground-up approach allowed the new BA to learn on-the-job and avoided the difficulties that come with hiring a seasoned expert who imposes a new regime on an organization.
Attendees Will Learn:
How the business analysis discipline can be introduced at a mature agile organization
Hiring BAs from within; what to look for and the importance of personalities
Empowering business analysis with a rule engine
When a business rules engine is the right solution for an organization
Alternatives to a rules engine and why they weren't sustainable for RCA
Formal presentation to be followed by an open discussion on mutual experiences and lessons learned.
Event Trail(s)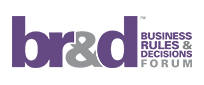 Speaker(s)

Patrick Therriault
Senior Business Analyst
Real Capital Analytics
Patrick is Senior Business Analyst with Real Capital Analytics, a leading provider of business insight and analytics to the global commercial real estate market. Real Capital's strategic decision to pivot from research provider to technology offered Patrick the opportunity to introduce the Business Analysis discipline at the firm and integrate it within the existing Agile product development teams. Patrick originally joined Real Capital as a client-facing analyst after completing his Masters of Science in Real Estate Development at New York University's Schack Institute of Real Estate.
Patrick's 2016 Presentations:
Paving the Bridge Between Business and Technology with a Business Rules Engine


Thursday, November 3, 2016 (11:50 am – 12:50 pm)

Carole-Ann Berlioz
CPO
Sparkling Logic, Inc.
Carole-Ann Berlioz is co-founder and Chief Product Officer of Sparkling Logic, a leader in Prescriptive Analytics. Over her 20+ years in Decision Management, she has consistently brought innovation in the business rules, decision management and analytics space, which has been recognized by leading industry analysts Gartner and Forrester. Carole-Ann started her career building Expert Systems and Business Intelligence dashboards, then specialized in Business Rules / Optimization at ILOG, led the vision and direction for Blaze Advisor & Decision Management tools at FICO before launching Sparkling Logic. She is a passionate & renowned blogger and speaker.
Carole-Ann's 2016 Presentations:
Paving the Bridge Between Business and Technology with a Business Rules Engine


Thursday, November 3, 2016 (11:50 am – 12:50 pm)