2:10 pm – 3:10 pm | Presentation | Room: Pompeian I & II
Business Rules and the Real World
Presented by: Paul Franz

Organizations sometimes have valid business rules that cannot always be implemented using automation. This presentation will discuss experiences with business rules across many smaller projects focusing on implementation problems. Analysis of the business rules on the projects was performed using a number of techniques, including utilizing RuleSpeak® to define and clarify the business rules. Many of the business rules could be easily automated, but some could not be automated and some should not be automated.
What Attendees Will Learn:
Business rules need to be clear and traceable
Not all business requirements are automatable
Not all business rules are implementable
Event Trail(s)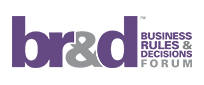 Speaker(s)

Paul Franz
Principal Consultant
NYSTEC
Paul has more than 25 years of experience in various aspects of software engineering and business analysis projects. Currently employed as a consultant by the New York State Technology Enterprise Corporation (NYSTEC) in the Technology Acquisition practice area. Paul has more than 18 years of experience assisting NYS and NYC agencies in procuring technology as well as performing requirements management and independent validation and verification. Paul is also a co-chair on the NYS Forum Business Analysis / Business Architecture Workgroup.
Paul's 2016 Presentations:
Business Rules and the Real World


Thursday, November 3, 2016 (2:10 pm – 3:10 pm)