2:10 pm – 3:10 pm | Presentation | Room: Roman I & II
The Need for Agile Portfolio Management
Presented by: Shane Hastie

In today's fast-paced business environment, a traditional approach to budgeting and funding initiatives doesn't cut it. Instead, there is a need for an adaptive and responsive approach to managing the pipeline of work to be done. An approach that constantly measures the investment against the potential and actual returns and rapidly changing direction, without disrupting the flow of the organisation.
This is where Agile Portfolio Management comes into play. This session will provide you with an understanding of ways to identify value, how to evaluate and align initiatives with an organisation's strategy and goals, and ways to view and categorise initiatives across a whole portfolio. It provides some tools to measure value over time, techniques for budgeting and forecasting both costs and benefits.
The talk examines how an adaptive funding model creates an environment where the organisation can respond to change at a tactical and strategic level while maintaining predictability and ensuring good governance processes are followed.
Agile Portfolio Management draws on ideas from: enterprise analysis; Management 3.0; Beyond Budgeting; sustainability; incremental delivery; building for learning versus building for delivery; and Lean Start-up among others to provide a rounded understanding of how to build, maintain and manage an agile portfolio across an organisation.
Event Trail(s)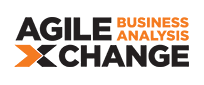 Speaker(s)

Shane Hastie
Director of Agile Learning Programs
ICAgile
Shane Hastie joined ICAgile in 2017 as the Director of Agile Learning Programs. He has oversight in the strategic direction and expansion of ICAgile's learning programs, including maintaining and extending ICAgile's learning objectives, providing thought leadership and collaborating with industry experts, and supporting the larger ICAgile community, which includes more than 90 Member Organizations and approximately 50,000 ICAgile certification holders.
Over the last 30+ years Shane has been a practitioner and leader of developers, testers, trainers, project managers and business analysts, helping teams to deliver results that align with overall business objectives. He spent 15 years as a professional trainer and consultant specializing in Agile practices, business analysis, project management, requirements, testing and methodologies for SoftEd in Australia, New Zealand and around the world.
Shane was a member of the core team who led the production of V3 of the Business Analysis Body of Knowledge and was part of the team for both versions of the Agile Extension of the BABOK. He was a member of the board of the Agile Alliance from 2011 until 2016.
Shane's 2016 Presentations:
Agile Business Analysis: Current State of the Practice


Wednesday, November 2, 2016 (4:50 pm – 5:50 pm)

The Need for Agile Portfolio Management


Thursday, November 3, 2016 (2:10 pm – 3:10 pm)