2:10 pm – 3:10 pm | Presentation | Room: Forum 6-8
Combining Predictive Analytics with Business Rules To Make better Decisions
Presented by: Swami Balasubramanian, Richard D. Cletus

The State of NY processes 100s of sales tax applications weekly. Analyzing the submitted data to detect potential issues, and taking corrective action early is critical. In this presentation, we will discuss an approach that uses a predictive analytics engine that processes the submitted data and recommends candidate corrective actions. Next, a business rules engine applies business and technical constraints to select the best action. This approach combines the power of analytics with the efficiency of business rules to produce adaptable and better decisions; and demonstrates the power of cognitive computing.
What Attendees Will Learn:
Using predictive analytics
Combining predictive analytics with business rules
Technical elements for combining analytics with business rules
Event Trail(s)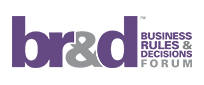 Speaker(s)

Swami Balasubramanian
Senior Managing Consultant
Hybrid Cloud Lab Services, IBM
Swami is a Solution Architect wthin the Hybrid Cloud Lab Services organization of IBM Cloud. As a IBM professional services consultant, Swami has worked with hundreds of clients world-wide to successfully implement hybrid cloud solutions. Swami has used his academic background in expert systems and applied statistics to help clients optimize and manage their operational decisions; and to detect / apply insights from business events. Swami is a certified IT Architect, and is a Open Group certified Master IT Architect. Swami holds over 75 software patents.
Swami's 2016 Presentations:
Combining Predictive Analytics with Business Rules To Make better Decisions


Thursday, November 3, 2016 (2:10 pm – 3:10 pm)

Richard D.Cletus
ITS Manager
State of New York