3:20 pm – 4:20 pm | Presentation | Room: Florentine III & IV
Translate Messy Business Ramblings into Useful Business Rules - A Practical Technique
Presented by: Chris Yardley

Business analysts wrestle with business ramblings every day. From longwinded verbal ramblings to endless pages of written rambling "policy," they are everywhere. Ramblings waste time, cause frustration, and leave everyone confused as to what's really supposed to happen. In this presentation we will
review the Business Rules Mantra - rules are based on facts and facts are based on terms,
discuss and demonstrate a practical technique for breaking down ramblings into their fundamental components and reassembling them into structured rules, and
demonstrate a macro for extracting highlighted text from Word into a pivot table in Excel which is useful for translating large ramblings.
If you are new to the concepts of business rules, this technique can help you get you started. If you are a more seasoned veteran with business rules, this may be another tool for your toolbox. Either way, this technique can give you a jump start on your analysis by unraveling the ramblings.
Learning Objectives:
Reinforce the fundamental concepts of business analysis with business rules.
Discuss and demonstrate a technique for unraveling ramblings using real-life examples.
Participants leave with the conceptual understanding, an appreciation for the value, and the procedural knowledge to use the technique on their own.
Event Trail(s)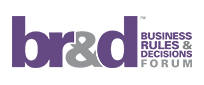 Speaker(s)

Chris Yardley
Senior Business Analyst
PNNL
Chris has 30+ years of experience at the Pacific Northwest National Laboratory. He is currently a Business Analyst in the Laboratory Planning and Performance organization. In this role, he works with internal customers such as Strategic Planning, Finance, Human Resources, Project Management, and Contracts to help them understand their current state and formulate an improvement agenda to make their business areas better (not just different). Previously at PNNL he has served as the Manager of Business Systems, Manager of the IT PMO, and lead analyst for Project Management Systems.
Chris's 2016 Presentations:
Translate Messy Business Ramblings into Useful Business Rules - A Practical Technique


Thursday, November 3, 2016 (3:20 pm – 4:20 pm)