1:30 pm – 4:30 pm | Pre-Conference Tutorial | Room: Florentine I & II
Never Look at Process Models the Same Again
Presented by: Sandeep Johal
Process modeling is a language. Like any language, it's a mix of art and science. The faster you appreciate this, the more valuable your models become.
Organizations around the world create process models, some more than others. But, how many are really useful? More importantly, how many are valuable? The value of models is intrinsically tied to the quality, structure and fit for purpose of the model. Simple? Then why do most organizations get it wrong. Balancing between quality, structure and fit for purpose is key. I call this the 'modeler's dilemma': balance of semantic, syntactic and pragmatic.
Discover the symphony of meaning (semantic); structure (syntactic); and use (pragmatic) of process models. You'll never look at models the same.
What Attendees Will Learn:
Develop a keen eye for model quality
Resolve the Modelers' Dilemma
Create Valuable Models
Event Trail(s)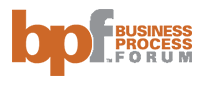 Speaker(s)

Sandeep Johal
Senior Manager
PPB Advisory
With over 12 years of consulting experience, Sandeep's core values drive him to deliver above and beyond expectations. He specialises in Business Process Management with deep roots in process analysis, architecture design, modelling, improvement and governance. Industry sectors that have engaged Sandeep include finance (banks, superannuation and hedge funds), education, mining, government (state and local), energy and utilities.
Sandeep's consulting takes him to both national and international destinations including the Americas, Middle East, New Zealand and the UK. He is often invited to speak at national and international conferences and is regarded as a contributor to the Business Process Management body of knowledge. He holds a Masters in Information Technology (BPM), an honours in Business Management and a diploma in Mechanical Engineering.
Sandeep's 2016 Presentations:
Never Look at Process Models the Same Again


Monday, October 31, 2016 (1:30 pm – 4:30 pm)