4:50 pm – 5:50 pm | Presentation | Room: Forum 14-16
Building Demand for Strategy in Non-Strategy Organizations
Presented by: Nick Malik

Some companies proceed through their fiscal planning cycle without making any attempt to describe and distribute corporate strategies. The effectiveness of Business Architecture, and the value proposition of many BA practices, is reduced when strategies are hidden (or simply never created). In these companies, leaders may argue that creating a defined corporate strategy is an "academic exercise" or is "too constraining" on the business. In this talk, Nick Malik, president of Vanguard EA, will describe techniques and opportunities to encourage senior managers to begin the process of developing corporate strategies and sharing them with the organization. This talk will focus on building executive visibility, demonstrating tangible results, and on the steady progression of maturity in strategic planning as enabled by Enterprise Architecture and Business Architecture.
Event Trail(s)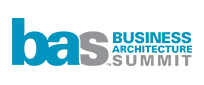 Speaker(s)

Nick Malik
President
Vanguard EA
Nick Malik is the Founder and President of Vanguard EA, an Enterprise Strategy consulting firm. Over the course of the past 32 years in various high-tech roles, Nick has worked in a wide array of organizations including financial services, health care, real estate, electronics, manufacturing, software, hospitality, oil and gas, and government.
Author, blogger, speaker, and general troublemaker, Nick publishes a popular free newsletter (The #ArchLetter) through his website VanguardEA.com. In 2009, he released an evolving open source metamodel for enterprise business architecture: the Enterprise Business Motivation Model (www.motivationmodel.com ).
Nick's 2016 Presentations:
Building Demand for Strategy in Non-Strategy Organizations


Thursday, November 3, 2016 (4:50 pm – 5:50 pm)