8:00 am – 8:50 am | Presentation | Room: Pompeian I & II
Beyond Textbooks: Building the Modern Business Architecture
Presented by: Andrew Ray, Gagan Saxena

A modern Business Architecture has been developed to align organizational change projects and to leverage new technologies. Value Streams, Capabilities, Processes, Decisions, Data, Events and Metrics have been lined up to synchronize and prioritize change projects across multiple lines of business. The architecture is also being extended to support various Governance and Control Frameworks required in a regulated environment.
This Business Architecture is ground breaking since it moves beyond all current definitions of Business Architecture - allowing for modern business models that are ready to scale by exploiting Big Data, Analytics, Business Rules, Decision Management, Optimization Algorithms, Knowledge Automation, Robotics and Artificial Intelligence. Current prescriptions on building a Business Architecture were not adequate as they suggested a divide between business and technology - a distinction that is increasingly becoming an artificial boundary that places needless limits on smart, creative work.
The key features of this modern Business Architecture include a direct performance traceability, a model-driven approach and a focus on making the systems intelligent through automated decision-making. The modern Business Architecture is driving change projects in regulatory compliance, legacy modernization, cost reduction, task automation and dashboard metrics alignment.
A dedicated Business Architecture and Change Management group spearheaded a coordinated cross-enterprise effort to build the Business Architecture while keeping essential change projects moving along.
Ultimately, this modern Business Architecture is enabling more and better coordinated change projects with better business outcomes - while allowing seamless integration among modern technology choices available today.
Learning Objectives:
Business Architecture
Business Modeling
Business Process Management
Business Decision Management
Event Trail(s)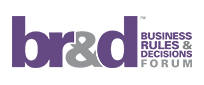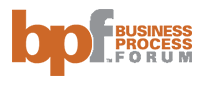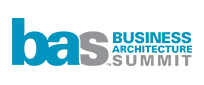 Speaker(s)

Andrew Ray
VP Business Architecture & Change Management
Goldman Sachs & Co.
Andrew Ray is a seasoned professional with 20 years experience in a variety of industries with a focus in financial services. He has operated in both business and technology roles, from strategy through execution, with a specialty in large scale transformation (organization, process and technology).
Current interests are the intersection points for Business and Process Architectures, Business Process Management, Business Decision Management, and Business Intelligence.
Andrew's 2016 Presentations:
Beyond Textbooks: Building the Modern Business Architecture


Friday, November 4, 2016 (8:00 am – 8:50 am)

Gagan Saxena
VP & Principal Consultant
Decision Management Solutions
Gagan is an experienced CIO and an expert in implementing Decision Management Systems - automation of high volume operational decisions using Big Data, Predictive Analytics, Business Rules and Optimization Algorithms. He helps organizations in developing Big Data Strategy, Integrated Consumer Experience Design, Technology Roadmaps and Business Cases. Gagan conducts workshops and training on Decision Management Systems. He has spoken at various events including IBM's IMPACT, SAP's CFO Forum, Predictive Analytics, TDWI, Building Business Capability (BBC) Conference, Cloud Security Alliance, Information Systems Audit and Control Association (ISACA), CIO Executive Summit, Hospitality Technology Expo (HITEC), CIO Forum & Executive IT Summit.
Gagan's 2016 Presentations:
Beyond Textbooks: Building the Modern Business Architecture


Friday, November 4, 2016 (8:00 am – 8:50 am)