8:00 am – 8:50 am | Presentation | Room: Forum 14-16
Looking at the Road Ahead: How to Move from Reactive to Predictive Process Management
Presented by: Michael zur Muehlen

Knowledge work is on the verge of an industry-scale transformation. Advances in process discovery and business decision management, robotic process automation and advanced analytics enable organizations to anticipate change, focus on the design of client-centric services and automate traditional back-office operations. But many organizations struggle to transform from a look-behind management style to focus on the road ahead. In this presentation we discuss how emerging technologies can help transform five core types of work: Gather, Decide, Inform, Update, and Manage. We illustrate the application of new tools and techniques using case studies from defense, financial services and higher education. Attendees will learn how to leverage analytics and decision modeling to transform business process management practices from a fix-what's-broken attitude toward positioning for change.
What Attendees Will Learn:
Using analytics to transform process management
Using decision management to simplify processes
Understand five key types of work and the technologies that apply to them
Event Trail(s)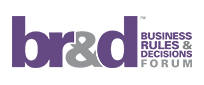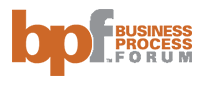 Speaker(s)

Michael zur Muehlen
Associate Dean of Graduate Studies
Stevens Institute of Technology
Dr Michael zur Muehlen is Associate Dean of the Graduate Business School at Stevens Institute of Technology in Hoboken NJ. He is responsible for academic oversight, development and growth of seven graduate programs, totaling 900+ students across campus, web, and corporate sites. He directs the research Center for Business Process Innovation and founded the award-winning graduate program in Business Process Management & Service Innovation.
An accomplished expert in BPM, Process Innovation, and Business Decision Management, he has consulted for many businesses and government agencies, including the Department of Defense, NYC Metropolitan Transportation Authority, Goldman Sachs, Morgan Stanley, the US Veterans Administration and the US National Security Agency.
Michael is an active contributor to workflow industry standards and a fellow of the WfMC. He has published two books and numerous articles on BPM and workflow-related topics, and is a frequent speaker on process innovation.
Michael's 2016 Presentations:
Looking at the Road Ahead: How to Move from Reactive to Predictive Process Management


Friday, November 4, 2016 (8:00 am – 8:50 am)