9:00 am – 10:00 am | Presentation | Room: Forum 14-16
Process v Rules: Dawn of Balance
Presented by: Kristen Seer, Denise Owen

Business analysis is often split into two camps - the process gurus who insist everything is about getting work done while the rule pundits insist that rules rule the world!
In this interactive session, SuperProcess and WonderRule come together to debate the merits of each approach and how the two can work together in harmony to deliver a far richer result.
What Attendees Will Learn:
How process and rules co-exist and complement each other
How factoring a complex problem into process and rules makes each easier to analyze and understand
How to use the appropriate technique at the optimum time.
Learning Objectives:
To better understand the difference between process and rules
To learn about useful techniques that leverage both process and rules
To have fun!
Event Trail(s)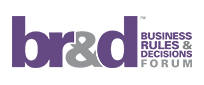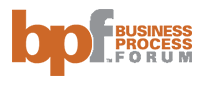 Speaker(s)

Kristen Seer
Senior Consultant
Business Rule Solutions, LLC
Kristen Seer is a Senior Consultant with Business Rule Solutions, LLC. She has worked as a business analyst in industries such as retail, pharmaceuticals, insurance, finance, energy and government.
Her practice focuses on helping clients introduce the business rules approach, including setting up centers of excellence, conducting training in harvesting and expressing Business Rules, mentoring business analysts, facilitating sessions to capture business rules, harvesting rules from source documents, redesigning business processes, and analyzing decisions.
Her thirty-year career has encompassed roles as business analyst, rule analyst, data analyst, and project manager. Kristen is a popular speaker at the annual Building Business Capability conference (www.buildingbusinesscapability.com) and has written several articles published in the Business Rule Journal (www.brcommunity.com)
Kristen's 2016 Presentations:
Process v Rules: Dawn of Balance


Friday, November 4, 2016 (9:00 am – 10:00 am)

Denise Owen
Senior Consultant
Succeed Solutions
Denise Owen is a Senior Consultant with Succeed Solutions providing project management, management consulting and business analysis services to industries such as insurance, education, transportation, manufacturing, natural resources and land management.
Denise leads transformational change initiatives for her clients, helping them to design and align people, process, rules and systems to improve their business performance. In her thirty-year career, Denise has served in the roles of business transformation thought leader, project manager, facilitator, lead business architect and business analyst.
Denise holds a degree in Computing Science and Economics, has studied and utilized business process management methodologies for the past two decades, and has incorporated business rules analysis and organizational change management practices into her comprehensive approach to achieving effective business change.
Denise's 2016 Presentations:
Process v Rules: Dawn of Balance


Friday, November 4, 2016 (9:00 am – 10:00 am)