9:00 am – 10:00 am | Presentation | Room: Pompeian III & IV
Designing the Adaptable Business: A Business Architecture and Business Analysis Framework
Presented by: Courtney Vos, Chase Petsche

Why is it that, no matter what industry you work in, everyone has the same struggles? AND what can you do about it? We all know that people have difficulty with prioritizing requirements across the enterprise, lengthy requirements elicitation, and a lack of contextual understanding of projects within the broad enterprise strategy. All of these result in delays to delivery of business value. At Wellmark Blue Cross Blue Shield, we decided it was time to face these challenges head on.
We needed to start thinking and acting differently so we could build a more adaptable business model. We began separating our business into services, identifying the most critical business capabilities, prioritizing requirements accordingly, using visual modeling techniques, and increasing focus on team-based elicitation.
This is not your normal case study! Not only will we share our approach, successes, and lessons learned; we will provide an opportunity for an advanced, interactive demonstration of our working environment. Are you ready to adapt?
What Attendees Will Learn:
How to visually represent business capabilities as a means of driving prioritization and team-based requirements elicitation.
How to broker consensus through collaborative analysis tools in co-located environments.
How to maximize business value through ongoing traceability of capability delivery to the enterprise strategy.
Event Trail(s)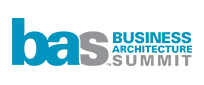 Speaker(s)

Courtney Vos, CBAP
Program Business Systems Analyst
Wellmark Blue Cross Blue Shield
Courtney Vos, CBAP, is a Program Business Systems Analyst with Wellmark Blue Cross Blue Shield, focused on building solutions to improve the customer experience. Courtney has 10 years of business analysis experience leading complex strategic initiatives in the financial services and health insurance industries. She has obtained TOGAF and ITIL certifications, is a Certified Scrum Master, and is also a volunteer and active supporter of the IIBA® Central Iowa Chapter.
Courtney's 2016 Presentations:
Designing the Adaptable Business: A Business Architecture and Business Analysis Framework


Friday, November 4, 2016 (9:00 am – 10:00 am)

Chase Petsche
Business Architect
Wellmark Blue Cross Blue Shield
Chase Petsche is a Business Architect at Wellmark Blue Cross Blue Shield. He is passionate about capability planning, team-elicitation and has influenced the adoption of agile and collaborative work environments. He brings 15 years of business analysis and business architecture experience, is a certified SCRUM Master and has Six Sigma Black Belt, Lean and TOGAF designations.
Chase's 2016 Presentations:
Designing the Adaptable Business: A Business Architecture and Business Analysis Framework


Friday, November 4, 2016 (9:00 am – 10:00 am)