9:00 am – 10:00 am | Presentation | Room: Roman I & II
Building a Strong Agile Enterprise: Inspect, Adapt & Transform
Presented by: Neena Naidu

This exclusive presentation highlights the agile transformation through the automotive industry, Manheim Inc, a subsidiary of Cox Automotive.
It will focus primarily on the layout for enterprise agile scaling over the past 8 to 9 years.
Relationship management between various IT and non-IT groups such as UX, Product, Technology, Customer experience, Release management and others
Creation of new technology groups to support lean enterprise agile scaling.
Lessons learned during the course of this agile transformation
Business Analysis scaling with the agile teams, Salesforce, BPM Pega and more
Inspect & adapting to various prototypes
Through all the topics in this presentation we will discuss the rapid transformation of a 100 year Automotive Enterprise to large scale Agile using a model similar to Spotify engineering culture.
What Attendees Will Learn:
Agile Business Analysis
Enterprise Agile Scaling
Change Management
What are the key elements and critical success factors of a Business Process Governance framework?
What are the key roles and accountabilities?
How does process performance measurement help drive improvement in results?
Event Trail(s)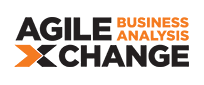 Speaker(s)

Neena Naidu
Technology Manager - Business Analysis
Manheim Inc. (Cox Automotive)
A technology enthusiast for 15 years, Neena is the leader of 17 business analysts within the agile IT group at Manheim. Her role as a BA Technology manager is the culmination of a full-flavored career – from testing to business intelligence to app and web services. When Neena first started, she was the lead of a testing team with technology powerhouses Microsoft and AT&T. During Disney, she was part of the NextGen project to create the MagicBand, an all-in-one device that connects visitors to all the parks, hotels and restaurants. In 2012, she arrived at Manheim to be an Agile Scrum Master, working to support the auction industry. Neena made the leap to leadership and became a Release Manager. By August 2014, she was promoted again to her current role.
Neena is a strong believer of agile & lean philosophy, finding that team members are able to "create, collaborate and innovate" in this healthy environment.
Neena's 2016 Presentations:
Building a Strong Agile Enterprise: Inspect, Adapt & Transform


Friday, November 4, 2016 (9:00 am – 10:00 am)