1:30 pm – 4:30 pm | Pre-Conference Tutorial | Room: Roman III & IV
Business Analysis in an Agile World: Practicing Business Analysis on Agile Projects
Presented by: Howard Podeswa
Today there is no longer any argument: Business Analysis expertise has proven itself as a strategic team asset on agile projects. In this hands-on workshop you'll learn how to practice this important discipline in an agile environment, understand and apply guidelines and principles of agile Business Analysis, and gain experience using lightweight, Just-In-Time iterative agile analysis tools and techniques within the context of an agile project.
Learning Objectives:
Communicate the Product Vision and Objectives to the team using a Product Canvas
Create a Strategic plan using a GO Product Roadmap
Split requirements into User Stories and plan their incremental analysis and implementation using a Story Map.
Event Trail(s)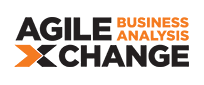 Speaker(s)

Howard Podeswa
Chief Executive Officer
Noble Inc.
Howard Podeswa is a leader in Business Analysis, having contributed to the formalization of the BA profession as SME for CompTIA, as a BABOK reviewer, an author and widely read blogger. He has over 30 years experience in IT, beginning as a developer in the nuclear industry (AECL), continuing as Systems Analyst, BA, and CEO of Noble Inc. He is the author of a practical guide to agile Business Analysis, soon to be published by Addison-Wesley/Pearson Publishing and the author of 2 previous books that have become staples in many BA libraries - The Business Analyst's Handbook and UML for the IT Business Analyst. His company has provided BA training across industry sectors, including health care, energy, government, and finance with a client base that includes the Mayo Clinic, ISO, Moody's, Statoil, Canadian Air Force, CPP (South Africa), TELUS and Harris Bank. Howard is a popular speaker at international events, most recently at Norway's NDC, the BA Forum (Warsaw) and BA World conferences. In addition, Howard has designed BA training programs for numerous educational institutions, such as Boston University and the Institute For Learning (BMO). He also leads a parallel life as a professional artist.
Howard's 2016 Presentations:
Business Analysis in an Agile World: Practicing Business Analysis on Agile Projects


Monday, October 31, 2016 (1:30 pm – 4:30 pm)