10:10 am – 11:10 am | Presentation | Room: Forum 12-13
The Product Owner in Scrum, a Powerful Agile Business Analyst
Presented by: Michele Maritato

Last year I was asked to work as a Product Owner in an Agile project. It was not clear to me whether and how an external consultant can cover the role of a Product Owner, and I am sure most of companies are still confusing about this aspect. Many of the companies know how to be an effective Scrum Master in a Scrum project, few know how to be an effective Product Owner. As a Product Owner you need to focus your effort mainly on four core elements:
Before the Sprint - Understand customers' needs, manage the solution and maximize value
During the Sprint - Communicate with the customer and the Team, being pragmatic, stimulate collaboration
After the Sprint - Foster continuous improvement
Throughout the project - Be a leader, be a decision maker
In this presentation I will discuss about strengths and weaknesses of being an external Product Owner, and present some innovative Business Analysis agile techniques that can be used before a sprint (Business Capability Analysis, Purpose Alignment Model), during a sprint (Collaborative Games), after a sprint (Retrospectives) and throughout the project (Real Options). Exercises and videos will make the presentation very interactive.
What Attendees Will Learn:
Understand the role of the PO in Scrum
Show how a PO acts in different stages
Learn some innovative agile business analysis techniques
Event Trail(s)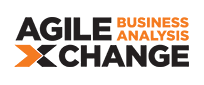 Speaker(s)

Michele Maritato, PMP, CBAP
Project Manager / Business Analyst
PMProgetti srl
Michele Maritato is a passionate Project Manager and Business Analyst. He has over 25 years' experience in managing projects in Italy and abroad. His focus is on merging disciplines to empower project and business performances. He introduced the concept of PM-BA as a "dynamic duo", the "Project Business Manager", the "agile business analyst". He is currently Director of the IIBA® and Chair of the Board of Directors. He is a Partner of PMProgetti Srl.
Michele's 2016 Presentations:
The Product Owner in Scrum, a Powerful Agile Business Analyst


Friday, November 4, 2016 (10:10 am – 11:10 am)