10:10 am – 11:10 am | Presentation | Room: Florentine III & IV
Intelligent Requirements and Obligation Life Cycle Management using IBM Watson
Presented by: Sridhar Iyengar

This talk will explore work underway in IBM Research Labs in the emerging discipline of Intelligent Regulatory Compliance and Requirements Management. Requirements Management has been traditionally an integral part of application life cycle management for decades and is still quite a manual process. More recently requirements management under the term Obligation Life Cycle Management has begun to show up as an important discipline in the world Governance and Regulatory Compliance. To date the tools support for requirements management has focused on authoring, managing and tracing requirements. In the era of Cognitive Computing that was launched by IBM Watson in 2011, the move to intelligently process new data types including text, speech images and video is well underway. What if we are able to harness the Natural Language Processing and Machine Learning capabilities of IBM Watson so we can begin developing Cognitive Assistants t hat can help author, discover and trace requirements to requirement management controls (such as software tests or business controls that implement regulations). The talk will cover the basics of Cognitive Computing and how it applies to Requirements discovery and traceability and conclude with a technology demonstration.
Event Trail(s)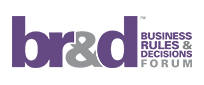 Speaker(s)

Sridhar Iyengar
IBM Distinguished Engineer
IBM TJ Watson Research Center
Sridhar Iyengar, an IBM Distinguished Engineer is the CTO for the IBM MetLife collaboration on the IBM Insurance Industry Platform. Sridhar co-leads IBM Insurance Industry Solutions Research at the T.J. Watson Research Center and exploring the use of AI & Blockchain technologies to the Insurance Industry. His technical areas of expertise spans AI, Blockchain, Databases & Data Analytics, Modeling, and Software Engineering Frameworks. Sridhar has worked with many early financial services adopters of AI technology in the enterprise. Sridhar is an industry standards leader and has pioneered several core Architecture, Modeling, Semantic and Data Interchange standards at OMG. Sridhar holds several patents in modeling, metadata management and tools integration and is a frequent speaker at conferences worldwide. Sridhar serves on the OMG Board of Directors and is a member of the IBM Academy of Technology.
Sridhar's 2016 Presentations:
Intelligent Requirements and Obligation Life Cycle Management using IBM Watson


Friday, November 4, 2016 (10:10 am – 11:10 am)