11:30 am – 12:30 pm | Presentation | Room: Pompeian I & II
A Day in the Life of an Agile Business Analyst
Presented by: Shahriar Maghami

When agile, as a "methodology" gradually came to life, "business analyst" role was not explicitly defined. Team members were, for the most part, characterized as "generalists". However, it was understood, for the most part that, "business analysis", as a work "function" must exist.
In recent years, prominent organizations, such as Agile Alliance and IIBA, have moved forward in shedding light on the question of business analysis in agile environments and projects. This presentation, is another attempt in offering more clarity about business analysis and the business analyst's role in agile.
The main objective of this presentation is to emphasize that the business analysis is a significant part of an agile project, and also to identify the "core" of activities, in the context of an agile environment and project. It also, will address the question of "agile business analyst", and where it is very similar to "traditional" "Waterfall-ish" business analyst, and where it differs.
This presentation reflects the true lessons of several real life "cases". The main attempt will be to provide "specifics" of "life of an agile business analyst", and not just stay at the level of generalities.
The presentation will cover the following:
What is common for business analysis in agile
What is different for business analyst in agile
Core artifacts to be produced and updated, with real samples
Similarities with Waterfall
Main differences compare to Waterfall
Successful work plan and processes
Keys to Success
What Attendees Will Learn:
A Day in the Life an Agile Business Analyst
Learning from Real Case studies
Easing the way for interested audience to become an agile business analyst
Event Trail(s)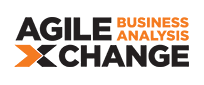 Speaker(s)

Shahriar Maghami
Agile Project Manager/Scrum Master, Agile Coach
AgileToDay.org
Speaker and Presenter at IIBA®'s Business Capability International Conference (BBC 2015)
Facilitator at Agile Open Jam (BBC 2015)
30 years in Software Development following Waterfall, Agile and Hybrid methodologies.
35,000 hours Program, Product and Project Management
16 years Business Analysis in Waterfall and Agile environments
12 years as Agile Project Manager, Product Owner, Agile Coach, Scrum Master
3 years Member of Chevron's Global Agile Council
Co-Coordinated Business Analysis Organizational Capability at Chevron, SJVBU
Authored Agile Business Analysis RMWP for Chevron
Led Agile Maturity at Chevron, SJVBU
Contributor to IIBA® BABOK v3 Agile sections
Facilitator at SoCal Agile Open Space 2014
Presenter at IIBA® in formation Chapter in Bakersfield, CA
Academic Background:
Master of Science in Computer Science
Shahriar's 2016 Presentations:
A Day in the Life of an Agile Business Analyst


Friday, November 4, 2016 (11:30 am – 12:30 pm)