9:00 am – 12:00 pm | Pre-Conference Tutorial | Room: Roman III & IV
Business Modeling for Strategic Business Analysis: A Proven Framework for High Impact Results
Presented by: Marlene Barker
Corporations today are seeking powerful ways to add greater strategic value to their organizations that lead to breakthrough thinking and high impact results. In this session, participants will gain greater knowledgeof business modeling and how it applies to the work of a strategic businessanalyst and organizational leaders. Following a brief introduction to the business model canvas, you will apply your critical thinking skills to a real case study. From this hands-on interactive workshop, you will take away many practical tips on some of the best ways to pinpoint and address what is important to thriving organizations today from a facilitator who has extensive experience working senior leaders and managers applying this framework.
Learn what is the Business Model Canvas, it's essential components and building blocks
Learn how to improve your ability to ask higher order questions
Learn how to zero in on value-added concepts and actions
Event Trail(s)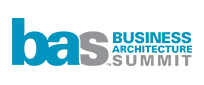 Speaker(s)

Marlene Barker, B.Sc.
Practice Lead & Senior Consultant
Veris Inc.
Marlene Barker, B.Sc. is Practice Lead and Senior Consultant at Veris Inc. a value and results-based consulting firm. Marlene is the current IIBA® Regional Director, Americas West and Past President, Calgary IIBA® Chapter. Prior to becoming President, Marlene held the role of VP, Corporate Development and various other volunteer positions. She holds the Prosci Change Management Certification, is member of International Society of Performance Improvement, instructs at the University of Calgary, sits on the BA Advisory Committee at Mount Royal University and presents at various professional conferences in Canada and the United States. Marlene loves to travel and enjoys international home exchanges.
Marlene's 2016 Presentations:
Business Modeling for Strategic Business Analysis: A Proven Framework for High Impact Results


Tuesday, November 1, 2016 (9:00 am – 12:00 pm)

The Business Analysis Value Proposition Best Practices: True Tales from the Field


Thursday, November 3, 2016 (8:00 am – 8:50 am)