1:30 pm – 4:30 pm | Pre-Conference Tutorial | Room: Pompeian I & II
Developing a Pragmatic Business Capability Model for your Organization
Presented by: Andrew Guitarte, Atul Bhatt
Business executives constantly struggle to align strategy with operations and performance in presence of uncertainty and unpredictable changes. Capability modeling is an effective way to express, understand, and communicate an organization's functional strengths – current and target. A comprehensive capability model provides a common vocabulary that can be used across the enterprise, by both business and IT, for strategic alignment. Furthermore, capabilities can be mapped to key enterprise entities such as strategies, processes, projects and applications to convey the business value of those entities.
Learning Objectives:
Describe the foundations of business architecture and business capability modeling.
Describe BCA as an architectural description.
Describe a systematic approach to developing a capability model tailored to your organization's characteristics and needs.
Event Trail(s)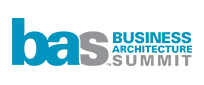 Speaker(s)

Andrew Guitarte, CBAP, PMP
Enterprise Business Architect and Technology Strategy Lead of Enterprise Global Services
Wells Fargo
Dr. Andrew Guitarte, PMP®, PMI-ACP®, CBAP, CIP® is Enterprise Business Architect and Technology Strategy Lead of Enterprise Global Services at Wells Fargo Bank. He has more than 25 years of business technology transformation leadership experience as an Enterprise Architect, Business Architect, Senior Project Manager, and Business Analyst managing complex projects and teams in the United States, South America, and South East Asia. He founded the Business Architecture Society, a non-profit based in San Francisco, CA. Dr. Guitarte holds a Doctor of Business Administration degree from Golden Gate University and an MS in Computer Science from Ateneo de Manila University and is an Adjunct Professor at Golden Gate University.
Andrew's 2016 Presentations:
Developing a Pragmatic Business Capability Model for your Organization


Tuesday, November 1, 2016 (1:30 pm – 4:30 pm)

Dr. Atul Bhatt, Ph.D.
Principal Systems Architect, Enterprise Solutions Architecture
Wells Fargo Bank
As a Senior Architect in the Enterprise Architecture group at Wells Fargo, Atul Bhatt is responsible for all aspects of developing and promoting the use of architecture strategies, solutions, standards, and practices across the enterprise. In addition to consulting on various business architecture (BA) efforts, he currently runs a BA community of practice within Wells Fargo.
Dr. Bhatt has over 37 years of systems architecture, technology planning & integration, and business strategy experience in computers and communications across various industries. He has held senior-level engineering, consulting, and management positions at Sperry Univac (now Unisys), at Becton Dickinson (a global medical technology company), and at several independent consulting companies. He has been directly responsible for enterprise architecture, e-Business development, IT strategic planning, development and enterprise-wide dispersion of emerging technologies, and architecture definition of new generation computers.
Dr. Bhatt holds a B.Tech. (Honors) degree in electronics and electrical communications engineering from IIT Kharagpur (India), and M.S. and Ph.D. degrees in electrical engineering, computer science, and operations research from the University of Minnesota. He has published numerous research papers, and presented at conferences in the U.S., Canada, Japan, Europe, and Puerto Rico.
Atul's 2016 Presentations:
Developing a Pragmatic Business Capability Model for your Organization


Tuesday, November 1, 2016 (1:30 pm – 4:30 pm)