1:30 pm – 4:30 pm | Pre-Conference Tutorial | Room: Forum 14-16
Reimagining Management: Delivering Business-Ready BPM
Presented by: Roger Tregear
If business process management is the 'best thing since sliced bread', why isn't everybody doing it? Surely it can't be both a management panacea and largely ignored? In reality it is neither of those—there are no panacean solutions and many organizations use some form of process-based management. However, it is true that the degree and maturity of BPM as a management philosophy leave considerable room for improvement. For too many organizations, too many benefits remain unrealized. It's time to fix that.

This tutorial is about creating and sustaining business-ready BPM.

Business transformation is not just about being more customer-centric; neither is it entirely focused on organizational efficiency. It must be about both, about organizations exchanging value with customers and other stakeholders in a way that works for everyone. Most organizations are under pressure to transform operations, reduce costs, enhance products and services, and be more attentive to customers. Management needs to be reimagined.

We traditionally manage via the organization chart, yet no entity shown on that chart can, by itself, deliver value to a customer. While resources are managed vertically via the organization chart; value is created and delivered horizontally in collaboration across the organization. This cross-functional focus is missing in most organizations, where it is replaced with an internal management emphasis guided by the organization chart.

This tutorial shows how management is reimagined via seven enablers: architecture, measurement, governance, change, mindset, capability, and support. The 7Enablers of BPM represents a transformational breakthrough in process-based management theory and practice.

Attendees Will:
Learn how to create effective process-based management
Understand how to optimize each of the 7Enablers of BPM
Discover how to sell these ideas in their own organization
Understand how to operationalize BPM via the Virtuous Circles
Learn how to widen the scope of process improvement
Event Trail(s)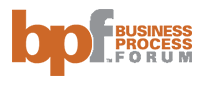 Speaker(s)

Roger Tregear
Consulting Director
Leonardo Consulting
Roger Tregear delivers BPM education and consulting assignments, bringing to them 30 years of management consulting experience. He spends his working life talking, thinking, and writing about the analysis, improvement, innovation, and management of business processes. His work has taken him to Australia, New Zealand, Bahrain, Belgium, Nigeria, South Africa, South Korea, Saudi Arabia, The Netherlands, Jordan, United Arab Emirates, and the USA.
Roger is a regular columnist for BPTrends. He is author of Practical Process (2013), co-author of Establishing the Office of Business Process Management (2011), and contributed the chapter Business Process Standardization in The International Handbook on BPM (2010, 2015). With Paul Harmon, Roger edited Questioning BPM? (2016). Roger's iconic book, Reimagining Management, was also published in 2016. Process Precepts (2017), Roger's latest book, involves a cosmopolitan, global team in discussions about the process of management.
Roger's 2016 Presentations:
Reimagining Management: Delivering Business-Ready BPM


Tuesday, November 1, 2016 (1:30 pm – 4:30 pm)

An Opinion of Gurus: Leading Business Excellence


Friday, November 4, 2016 (11:30 am – 12:30 pm)