10:25 am – 11:25 am | Presentation | Room: Pompeian I & II
What To Do With All That Information
Presented by: Kathy Long

Developing a Process Architecture for a business can be a daunting experience.
Critical to success are the considerations for where to start, how to define a process, boundaries of processes, resolving interfaces issues and identifying focus areas. This presentation will take the audience through the journey from start to finish. It will cover the most critical aspects of embarking on a project of this size and the lessons learned. Few projects/programs are implemented without challenges but often there is a hesitancy to expose what didn't work well. However, having worked as both a consultant and now a member of staff, I know that greatest benefits achieved from almost any effort are learning what to do differently next time.
What Attendees Will Learn:
Fundamentals of Process Design
Managing Expectations for Delivery
Critical Aspects of Process Architecture
Challenges of creating a standard approach
Event Trail(s)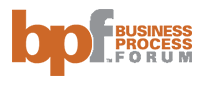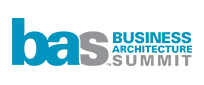 Speaker(s)

Kathy Long
Senior Manager Operational Excellence
Jeppesen, a Boeing company
KATHY A. LONG, currently Sr. Manager, Operational Excellence at Jeppesen, a Boeing company, previously the Enterprise Business Architect for Aflac and the Global Process Architect for Shell Oil Exploration & Production's Onshore Division, was formally president of her own company, Innovative Process Consulting. She has accumulated over two decades of experience in Business Process Management and Business Architecture. She previously divided her time between assisting clients with their BPM projects and training organizations in process improvement. . She is now dedicating her time to helping with developing business architectures and establishing Business Process Management in the organizations where she works. She is also a column contributor to the Business Rules Journal.
Kathy's 2016 Presentations:
What To Do With All That Information


Wednesday, November 2, 2016 (10:25 am – 11:25 am)