11:35 am – 12:35 pm | Presentation | Room: Forum 14-16
Architecting the Digital Experience
Presented by: Mo Masud

Insurance is the one product that we all know we have to have but dread the idea of having to use it. That's because when you have to use your insurance it is usually because something bad happens like a car accident, damage to your home, a law suit, etc. The challenge for insurance companies is to be able to promote the value of insurance prior to a negative event. This is accomplished by building affinity and loyalty prior to a negative event and to optimize the experience during these negative events so customers feel compassion and understanding at times when they need it most.
This session focuses on how insurance carriers can develop an end to end digital strategy combined with a customer-centric data architecture, business process management and rules-based decision making to promote greater customer engagement and ensure that every customer experience especially the negative ones are positive ones. The real-value of insurance is the protection of loved ones and assets. Today's technology combined with a well-defined data-driven digital strategy can help insurance carriers promote the value of insurance to its customers and engage them to practice prevention and safety to reduce the risk of those negative experiences ever occurring and when they do occur, to provide the personalized service that all customers want.
What Attendees Will Learn:
Digital Experience
360 View of the Customer
Rules Based Customer Engagement
Event Trail(s)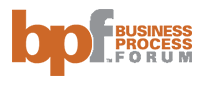 Speaker(s)

Mo Masud
Insurance Vertical Markets and Services Leader
Linium, Inc.
Mo Masud is currently serving as the Insurance Industry Markets and Services Leader for Linium, one of Inc. 5000 Fastest Growing Companies where he is responsible for bringing innovative solutions to the insurance market that are centered around the convergence of analytics, business process optimization, and digital experience.
A proven and innovative thought leader with over fifteen years of senior level management consulting and leadership experience in the field of information technology, analytics, business intelligence, operations, business process redesign, digital experience and strategy for the property and casualty, and health insurance industries.
Prior to joining Linium, Mr. Masud has held senior level position as the CIO of Utica National Insurance. He has also held several senior level management consulting positions with Pricewaterhouse Coopers, Accenture and Deloitte Consulting. He holds a MBA and BS from Rensselaer Polytechnic Institute (RPI) in Troy, NY.
Mo's 2016 Presentations:
Architecting the Digital Experience


Wednesday, November 2, 2016 (11:35 am – 12:35 pm)