11:35 am – 12:35 pm | Presentation | Room: Roman I & II
Implementing Agile in Your Organization
Presented by: Craig Fox

This presentation will cover core basic agile/scrum concepts for Business Analysts. We will cover scrum roles, ceremonies and artifacts as well as how business analysts may be deployed on agile teams. We will discuss the tools we used to manage the project and engage in an open discussion on the implementation process, including: what worked, what did not work and what surprised us during the implementation. This presentation will focus on the actual implementation as a case study, rather than the specific project/product that was implemented.
What Attendees Will Learn:
Getting started with Agile
Growing pains
Sticking with It
Event Trail(s)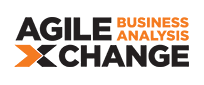 Speaker(s)

Craig Fox, CSPO
Vice President, Senior Business Analyst
Bessemer Trust
Craig Fox is a Vice President, Senior Business Analyst with Bessemer Trust, a leading wealth management firm based in New York. Craig has been with the company for 16 years with more than a decade in the business analyst role. In 2015 Craig was the lead BA on the first project to use the agile methodology in the firm and became a Certified Scrum Product Owner (CSPO) with the Scrum Alliance. Craig is now mentoring teams to use agile methodologies in other projects across information technology. Craig would like to share the experience of implementing agile, the cultural shifts that need to take place and lessons learned.
Craig's 2016 Presentations:
Implementing Agile in Your Organization


Wednesday, November 2, 2016 (11:35 am – 12:35 pm)