2:00 pm – 3:00 pm | Presentation | Room: Pompeian I & II
Building the Capability Practice - Multi-year Capability Roadmap
Presented by: Jasmine Baten, Benita Huette

First person walk through of case study involving building out a capability practice from scratch within a business unit of a global company. Review challenges, successes, and lessons learned of working with enterprise business architecture teams, business, and IT leaders. Learn various techniques used to gather outside in feedback to apply to capability model. Model based on an outside in approach getting capability feedback from customer, clients, and various stakeholders. Multi-year capability roadmap result of project delivery alignment to prioritized capabilities.
What Attendees Will Learn:
How to build a business capability practice
To be able to apply case study of challenges, successes, and lessons learned to your organization.
Various techniques to capture outside in feedback from variety of stakeholders including customers and clients.
Foundational building blocks to building a capability multi-year roadmap for your organization or business unit.
Event Trail(s)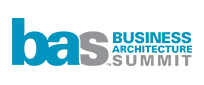 Speaker(s)

Jasmine Baten
Director
Cigna
Passionate Servant Leader. Enjoy helping people reach their potential. 12+ years experience in healthcare with management experience in Operations, Medical Claims, Account Services, Production Support, Project Management, and Business Architecture.
Jasmine's 2016 Presentations:
Building the Capability Practice - Multi-year Capability Roadmap


Wednesday, November 2, 2016 (2:00 pm – 3:00 pm)

Benita Huette
Strategic Capability Manager
Cigna
Over 16 years as a pharmacist in managed care industry. Experience includes specialized residency in academia, hospital pharmacy management training, pharmaceutical contracting, insurance industry clinical account management and large scale M&A project.
Benita's 2016 Presentations:
Building the Capability Practice - Multi-year Capability Roadmap


Wednesday, November 2, 2016 (2:00 pm – 3:00 pm)