2:00 pm – 3:00 pm | Presentation | Room: Roman I & II
Becoming Agile - Better Requirements and Improved Collaboration with User Stories
Presented by: Kevin Chase, Joann Pagett

Today's fast pace of change, driven by new innovation, customer convenience demands, and new technologies require business analysis practitioners to move from traditional methods of gathering requirements. Consequently, business analyst's practices are evolving from the use of large up front BRDs to more value focused methods that allow for accelerated development and rapid learning. Join us for this event to learn about how user stories are used to drive a more adaptive and collaborative approach to requirements development. Speakers at this event will share the why, what, who, and how of user stories, as well as lessons learned along the way. If you are looking for ways to help your teams become more agile - this session will help you get started.
What Attendees Will Learn:
Achieving Agility in any Methodology
Why User Stories
Structured Framework for User Stories
Importance of Acceptance Criteria
Event Trail(s)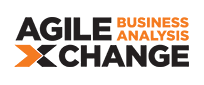 Speaker(s)

Kevin Chase, CEBS, CBAP
Business Process Consultant
Wells Fargo
Building on his educational and early work experience as a public accountant, Kevin Chase has spent much of his career designing innovative solutions for a wide range of businesses. He has background in financial services, including 14 years in pension administration, and 4 years in wholesale banking. Kevin has led teams in business process engineering projects, as well as a large scale business rule driven defined benefit pension calculator. While in Benefits Administration, Kevin achieved the Certified Employee Benefits Specialist (CEBS) designation. In 2014, Kevin completed his CBAP certification.
Kevin's 2016 Presentations:
Becoming Agile - Better Requirements and Improved Collaboration with User Stories


Wednesday, November 2, 2016 (2:00 pm – 3:00 pm)

Joann Pagett, CBAP
Business Initiatives Consultant
Wells Fargo
Business leader and Certified Business Analysis Professional (CBAP) with over 30 years in the financial services industry including over 18 years in key positions related to business change. These positions, spanning business, management, operations and technology have provided a unique perspective and created a passion for creating value through innovative and disciplined work practices. Joann is a results oriented individual with a great ability to engage teams in focusing on the customer and broader picture while balancing underlying complexities and constraints to achieve the intended results.
Joann's 2016 Presentations:
Becoming Agile - Better Requirements and Improved Collaboration with User Stories


Wednesday, November 2, 2016 (2:00 pm – 3:00 pm)