2:00 pm – 3:00 pm | Presentation | Room: Florentine I & II
Empowering Business Analysts to Achieve More
Presented by: Saurabh Gaur, Volodymyr Shram

Diamond Sponsor Featured Session
Business Analysts play a pivotal role in shaping the way technology impacts business. Understanding and rationalizing business processes, identifying application requirements, and setting the foundation for the building of solutions that snap to the customers' requirements are key day-to-day responsibilities—a tall order for those who are under-resourced and under-budgeted. Technology, through tools and processes should help the analyst buckle down, achieve more, and reach maximum efficiency. The goal of this Microsoft session at BBC2016 is to demonstrate how connected, secure and extremely intuitive Business, Productivity and Integrated Development solutions such as Visio, Project, Visual Studio along with Office 365 are and can serve as the wind beneath an analyst's wings.
Event Trail(s)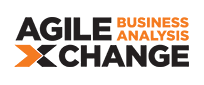 Speaker(s)

Saurabh Gaur
Principal Program Manager, Microsoft Visio
Microsoft
Saurabh is a Principal Program Manager for Microsoft Visio. Saurabh has ~15 years of extensive experience in the software development industry, where he has led the Business Analysts' group for a top tier hedge fund, driven process re-engineering and application portfolio management projects for leading financial services organizations, and led several software product development initiatives. Saurabh is an MBA from the Indian School of Business and a graduate in Mechanical Engineering from IIT- BHU, and loves data and process visualization.
Saurabh's 2016 Presentations:
Empowering Business Analysts to Achieve More


Wednesday, November 2, 2016 (2:00 pm – 3:00 pm)

Volodymyr Shram
Director of Engineering
SoftServe
Volodymyr Shram is the Director of Engineering, focusing on the emerging technologies for new clients and supporting existing solutions for customers of SoftServe. His areas of expertise include multi-paradigm analysis and design, software architectures, software optimization and dynamic teaming. During his sixteen years of IT professional experience, Volodymyr worked as a software engineer, project and product manager and a director of IT departments.
Volodymyr is passionate about Microsoft Azure and works with SoftServe's clients to leverage its benefits, features and capabilities. He is also a frequent conference speaker and trainer. Volodymyr's education includes a MS in Computer Science. He lives with his family in Southern California working from SoftServe office in Aliso Viejo.
Volodymyr's 2016 Presentations:
Empowering Business Analysts to Achieve More


Wednesday, November 2, 2016 (2:00 pm – 3:00 pm)