3:10 pm – 4:10 pm | Presentation | Room: Forum 14-16
Transforming Customer Experience using Business Rules
Presented by: Leona Chauhan, Helen Westcott

Innovative technology is creating something new. Disruptive technology is creating something new that makes the current obsolete.
Organisations are being continuously challenged to focus on customer experience and respond to advancements in the modern digital lifestyle, whilst ensuring compliance to policies, and responding to internal business changes. With business rules at the heart of many organisations, digitalisation and mobilisation of services that incorporate business rules can be a powerful opportunity to revolutionise customer experience, and advance in-house technical solutions to the next level: from innovative to disruptive
In this session we will showcase a selection of compelling case studies where business rules defined in the natural language have been successfully integrated into enterprise level digital solutions to transform customer experience. From an organisational perspective, "customer" can represent many stakeholders - we shall include employees, B2B clients, online users, compliance officers and citizens.
Our case studies will demonstrate how to design a robust solution where business rules defined in the natural language are centralised, and then deployed on multiple platforms, without compromising the integrity of the rules. We will demonstrate how to empower organisations to respond to change with agility, and provide a superior customer experience by offering an intelligent, efficient service which can be deployed to desktops, mobiles, online and cloud applications.
Learn how to maintain agility, transparency and flexibility, create customer-orientated services and modern mobile solutions, leveraging the business rules that are at the heart of your organisation to transform customer experience.
What Attendees Will Learn:
Implement business rules in the natural language in the heart of enterprise solutions
Centralise business rules within your technical and business architecture
Respond with agility to changing policies
Deploy business rules to multiple platforms
Use business rules to provide an intelligent ad efficient service
Event Trail(s)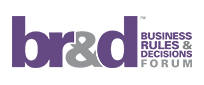 Speaker(s)

Leona Chauhan
Managing Consultant
Magia Consulting
Leona has 14 years of industry experience in technology. She has held significant roles in a number of multi-million pound IT projects and has a proven track record of adding structure, direction and quality. She has contributed to executive boards as well as leading and mentoring multi-disciplinary delivery teams.
Over recent years, Leona's primary focus has been on projects implementing business rules defined in the natural language into enterprise solutions - the purpose here to allow full transparency of live business rule logic and, most importantly, to empower businesses to implement constantly changing policies, legislation and budgets into their IT systems efficiently and effectively, using a fully controlled, robust and transparent approach. She is one of the world's leading specialists in the area of implementing business rules in the natural language.
Leona's 2016 Presentations:
Transforming Customer Experience using Business Rules


Wednesday, November 2, 2016 (3:10 pm – 4:10 pm)

Helen Westcott
Managing Consultant
Magia Consulting
Helen has 11 years industry experience spanning Insurance, Education and Government Sectors. Since 2009, Helen has transitioned from Business SME, to Business Analyst, and Rules Author, streamlining business processes and implementing complex business rules in enterprise applications on significant digital programmes.
A keen public speaker, Helen has previously presented at Oracle OpenWorld in San Francisco and key cross-government forums, both in the UK and Globally.
As well as being a certified Oracle Policy Automation Implementation Specialist, Business Analyst and Scrum Master, Helen's academic background is in Philosophy (specialising in Formal Logic), in which she has a first class BA (Honours) degree and Masters degree.
Helen's 2016 Presentations:
Transforming Customer Experience using Business Rules


Wednesday, November 2, 2016 (3:10 pm – 4:10 pm)