3:10 pm – 4:10 pm | Presentation | Room: Pompeian I & III
Providing Leadership Insights to Focus Change Initiatives through Process Analysis
Presented by: Jeffery Varney

A key challenge with many organizations is sorting through all the opportunities for improvement and focusing on those that will have the greatest impact toward enterprise-wide objectives. A process framework along with a blend of customer, process and business analysis techniques can be leveraged to objectively assess, identify, select and manage a portfolio of change that has leadership buy in and focused business outcomes. This presentation will highlight how this was done within two organizations that had very different objectives. In each case the foundation of process based analysis provided structure and continuity, but the results took very different forms. The results were better understanding of critical change needs, focus for selected change initiatives, and clarity in the effort, engagement required and expected outcomes.
What Attendees Will Learn:
Using process analysis to provide leadership clarity
Learn to use process but talk business
Tailor your approach to fit the business context
Event Trail(s)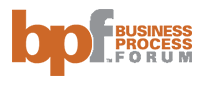 Speaker(s)

Jeffery Varney, PMP
Process and Performance Management Practice Lead
APQC
Jeff Varney is the Process and Performance Management Practice Leader at APQC and serves as a senior advisor for APQC's Advisory Services. In this role he is responsible for the implementation of business process management and process improvement projects, knowledge management, custom benchmarking, performance measurement, and performance improvement activities.
Jeff has over 30 years experience with enterprise projects across multiple industries including software development, banking, insurance, military and space. In each instance, he has been a catalyst for process improvement and innovation, leading PMI certification efforts, driving SEI CMM and ISO 9001 adoption, driving six sigma initiatives, establishing balanced scorecard reporting, and nurturing strong, effective teams. This has been achieved through a blending of process, technology, and training.
Jeffery's 2016 Presentations:
Providing Leadership Insights to Focus Change Initiatives through Process Analysis


Wednesday, November 2, 2016 (3:10 pm – 4:10 pm)