8:00 am – 8:50 am | Presentation | Room: Forum 14-16
How can Process Architecture be used to Reduce Organizational Process Complexity?
Presented by: Stephen White

Organizations often have department silos that view the world through their own, narrow perspective. They often perform the same functions that are performed in the other silos, without much awareness of this redundancy (e.g., departments might have their own hiring functions). As an organization grows, the silos expand, the redundancy grows, and a maze of complex processes is the result. How can you use a well-designed process architecture to identify the redundancy and complexity and offer the organization a path to streamlined and reusable processes?
What Attendees Will Learn:
Using a Process Architecture
How to Identify Redundancy
How to Reduce Complexity
Event Trail(s)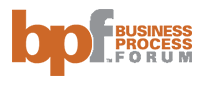 Speaker(s)

Stephen White
Consultant
BPM Advantage Consulting, inc.
Sometimes described as the father of BPMN, Steve has over 25 years of process modeling experience, ranging from modeling pilot workload to commercial business processes, and has been involved in most aspects of business process modeling software, from product management, design, consulting, training, and technical writing. In the last few years, he has been active in the development of business modeling standards, was the primary editor of the BPMN 1.0 and BPMN 2.0 specifications.
Stephen's 2016 Presentations:
How can Process Architecture be used to Reduce Organizational Process Complexity?


Thursday, November 3, 2016 (8:00 am – 8:50 am)