9:00 am – 12:00 pm | Pre-Conference Tutorial | Room: Coral 1 & 2
Scalable Agile — Harnessing the Power of Enterprise Business Architecture (EBA)
Presented by: Cheryl Wheeler, Marlowe Stone
Organizations are changing the way they develop solutions as traditional approaches can be unwieldy and unresponsive.
Agile is emerging as the leading approach across many organization today, as it is expected to be more flexible and deliver value to the customer and organization quicker through continuous iterative delivery, self-managed teams, and high levels of collaboration.
While Agile lends itself very well to incremental software development (as it was originally intended) it can be very challenging to adapt to the complex needs of organizations as they engage in transformational journeys to enable digital services and enhance customer experiences.
EBA allows organizations to scale Agile to address this complexity. The creation of the integrated definition and design of the business ensures that these complex needs are clearly understood before commencing on the journey of iterative solution development. Without this business definition and design, it would be like trying to put together a complex puzzle without the benefit of the picture on the box or pieces that show where the edges are. Based on Agile development principles, adjustments in approach, scope and capabilities frequently occur and are not discouraged. When this occurs, using EBA, it is very easy to determine the effect those adjustments may have on other aspects of the solution ensuring that you do not go off-track with respect to achieving your outcomes.
Learning Objectives:
Define the Ideal-State Conceptual Solution
Establish a Building Block Approach
Develop a Scalable Agile Roadmap
Event Trail(s)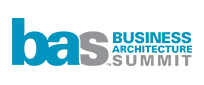 Speaker(s)

Cheryl Wheeler
Business Architecture and Transformation Specialist
Mejora Consulting, Inc.
Cheryl Wheeler is an inspiring and results-oriented senior Enterprise Business Architect & Transformation Specialist. Ensuring alignment and traceability of actions and investments to business strategies is her passion. Cheryl has over 20 years' experience in Strategic Planning, Enterprise Business Architecture, Business Transformation, Change Management, Business Process Management, Business Analysis, Project / Program Management Practices. Cheryl is the creator of the results-based, collaborative methodology – Transform Strategy to Action (TS2A). This powerful, proprietary methodology examines those areas of the business where there may be misalignment to strategic outcomes and targets – areas such as policy, organizational structure, people capability and capacity, business processes, infrastructure, and information systems and enabling technologies. Cheryl is also is a certified management consultant (CMC) and PROSCI Change Management certified.
Cheryl's 2017 Presentations:
Scalable Agile — Harnessing the Power of Enterprise Business Architecture (EBA)


Monday, November 6, 2017 (9:00 am – 12:00 pm)

Business Transformation — Are You Ready?


Wednesday, November 8, 2017 (11:35 am – 12:35 pm)

Marlowe Stone
Director of Business Solutions
Province of British Columbia
Marlowe Stone is experienced in the business of change. As a relationship-oriented strategic thinker, Marlowe has successfully navigated organizational and project change throughout her 20 plus years in a government environment. She has a wide variety of program area experience, including the pension industry, as well as the natural resource, advanced education and economy sectors.
Marlowe has an MBA degree and holds Certification in Business Analysis from McMaster University and an Associate Certificate of Enterprise Business Architecture.
Marlowe's 2017 Presentations:
Scalable Agile — Harnessing the Power of Enterprise Business Architecture (EBA)


Monday, November 6, 2017 (9:00 am – 12:00 pm)