1:30 pm – 4:30 pm | Pre-Conference Tutorial | Room: Banda Sea 1 & 2
Becoming Digital: Designing Transactional Processes and Interactive Services
Presented by: Michael zur Muehlen
Digital Transformation is a forward-looking effort to position organizations for emerging changes in client and market behavior. It represents a shift in focus from transactional processes, with predictable participants, schedules, and outcomes, to interactive processes, with customer participants, variable demand, and personalized outcomes. Digital businesses leverage analytics, mobile and cloud technologies to provide highly customized client experiences. They rely on automation at the task and process level to generate operational efficiencies. And they develop new business models around digital features of their existing products and services. While popular, many organizations struggle to transform their process attitude from a reactive, fix-what's-broken attitude to focus on the road ahead. This workshop is designed to provide process analysts, designers, and architects with techniques and tools to manage this transition.

In this workshop participants will engage in a series of exercises to:
Understand the transition from product- to service-centric organizational design
Develop an adaptable process architecture that accommodates different interaction channels across products and customer segments
Explore the linkage between interactive, customer-centric process design at the front-end, and transactional, efficiency-centric process design at the back-end
Understand the use of analytic technologies such as process mining, machine learning and visualization to generate insights in process performance and participant behavior
Position methods and techniques around (robotic) process automation, business decision management, and digital architecture to improve process and service quality
This workshop will enable participants to:
Articulate the difference between transactional and interactive process design
Understand the design requirements of service-intensive processes
Design a process architecture for their organization that can guide improvement efforts for both transactional and interactive processes
Select appropriate tools and methods for their process improvement project
Apply process analytics to measure performance and compliance
Event Trail(s)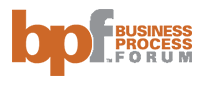 Speaker(s)

Michael zur Muehlen
Associate Dean of Graduate Studies
Stevens Institute of Technology
Dr Michael zur Muehlen is Associate Dean of the Graduate Business School at Stevens Institute of Technology in Hoboken NJ. He is responsible for academic oversight, development and growth of seven graduate programs, totaling 900+ students across campus, web, and corporate sites. He directs the research Center for Business Process Innovation and founded the award-winning graduate program in Business Process Management & Service Innovation.
An accomplished expert in BPM, Process Innovation, and Business Decision Management, he has consulted for many businesses and government agencies, including the Department of Defense, NYC Metropolitan Transportation Authority, Goldman Sachs, Morgan Stanley, the US Veterans Administration and the US National Security Agency.
Michael is an active contributor to workflow industry standards and a fellow of the WfMC. He has published two books and numerous articles on BPM and workflow-related topics, and is a frequent speaker on process innovation.
Michael's 2017 Presentations:
Becoming Digital: Designing Transactional Processes and Interactive Services


Monday, November 6, 2017 (1:30 pm – 4:30 pm)