1:30 pm – 4:30 pm | Pre-Conference Tutorial | Room: Oceana 8-10
Discover Agile and Scrum through Games
Presented by: Stephanie Vineyard
Are you curious how the Agile principles apply to analysis work? Do you prefer learning through games instead of death-by-powerpoint? Do you want to learn more about the core values of Scrum?
The updated Agile Extension to the BABOK explores how analysts can apply agile techniques to improve their skills and increase the success of their organization. As businesses transform to keep up with customer needs, we need to understand Agile principles and Scrum practices to enable success.
Join us in this session to learn the 12 Agile Principles and the 5 Scrum Values through a series of 4 games. This is session is highly interactive and features experiential learning. Additionally, you leave this session with instructions on how to facilitate these games in your own organizations.
Learning Objectives:
Game 1: Learn the value of self-directed teams built on respect and commitment
Game 2: Learn the value of continuous improvement, openness, and courage
Game 3: Learn the value of limiting work in process and having a team focus
Game 4: Summarize and reinforce our learnings
Event Trail(s)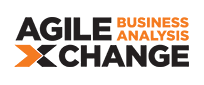 Speaker(s)

Stephanie Vineyard
Business Analysis Service Lead
Excella Consulting
Stephanie Vineyard, CSP, PMP, is the Business Analysis Service Lead for Excella Consulting. She provides coaching and training for product owners and business analysts in Agile environments including application project management, usability analysis, content management, change management, and requirements gathering, testing, and training. She is a co-trainer for Excella's Certified Scrum Product Owner (CSPO) Agile BA course and provides private training for clients in public, private, and non-profit sectors. She is a co-author for the upcoming IIBA® BABOK Agile Extension v2.
She previously presented BBC 2016, ProjectSummit*Business Analysis World conferences, VABADD, and DCBADD. Her writing is published on BA Times (https://www.batimes.com/blog/stephanie-vineyard.html), PM Times (https://www.projecttimes.com/blog/stephanie-vineyard.html), and Excella Insights (https://www.excella.com/insights/author/stephaniev)
Stephanie's 2017 Presentations:
Discover Agile and Scrum through Games


Monday, November 6, 2017 (1:30 pm – 4:30 pm)