9:00 am – 12:00 pm | Pre-Conference Tutorial | Room: Oceana 6
User Story Workshop - Creating High Quality User Stories
Presented by: Angela Wick
Let's get serious about User Stories! Learn what good ones and bad ones look like and correct poor user story habits. Learn how to slice and split stories by increments of value, and learn how to handle technical stories. We will look at common user story mistakes and strategies to correct them. We will also look at techniques that support great user stories, like Story Maps, Acceptance Criteria and where the other details get worked out. Come get serious about User Stories!
This highly interactive workshop helps Agile BAs understand the BA Role on agile teams, and focuses on high-quality user stories and related techniques. The workshop follows a case study through product vision to brainstorming, writing, analyzing, splitting, and refining user stories. Emphasis will be on alignment to vision, organizational strategy, end user value and human centered aspects of the system.
Learning Objectives:
Discover what good user stories look like
Dig deep into the mistakes many teams make with user stories, and how to correct them
Take a deep look into where all the details like business rules, exceptions, non-functional requirements go with user stories
Event Trail(s)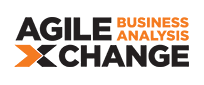 Speaker(s)

Angela Wick, CBAP, PMP
CEO
BA-Squared, LLC
Angela Wick is the Founder & CEO of BA-Squared, LLC a training and consulting company that helps modernize requirements practices. With over 20 years' experience she helps BAs, Product Owners, PMs, and teams develop the skills they need to inspire collaboration, creativity and innovation. Angela is passionate about helping traditional and agile teams build great products with great product and solution requirements practices.
Find out how Angela can help you at www.BA-Squared.com and get free requirements tips and trends by following Angela on Twitter
@WickAng
Angela's 2017 Presentations:
User Story Workshop - Creating High Quality User Stories


Tuesday, November 7, 2017 (9:00 am – 12:00 pm)

Defining Value: Perspective Is Everything


Wednesday, November 8, 2017 (11:35 am – 12:35 pm)