10:25 am – 11:25 am | Presentation | Room: Coral 1 & 2
Enabling Customer Driven Innovations Using Business Architecture
Presented by: Daniel Lambert

The pace of innovation is increasing and affecting more and more how we are developing products/services and approaching clients. Disruptions are occurring at a quicker pace then ever, where the most acute organizations have no choice but to transform rapidly to a customer driven enterprise providing customer lifetime value, involving not just marketing, but all functions in an organization. Large corporations have several types of clients (personas) and none of them should experience the exact same customer journey when interfacing with any part of an organization. Product offerings and interface with clients need to be tweaked for each type of clients at regular intervals.
Modeling and sharing your Business Architecture is an excellent way to make sense of it all and make sure that strategic consistence occurs from the early awareness marketing stage to after sales delivery within every business units and departments of an organization. Through a financial service example, this presentation will show how Business Model Canvas, Customer Journey Mapping, Customer Value Mapping, Value Streams mapped for each type of persona where each Value Stream is linked to its enabling Business Capabilities can assist organizations in facing their business transformation and deliver a customer driven enterprise.
Learning Objectives:
Learn the necessary steps to become a Customer-Driven Enterprise
Learn about Customer Journey Maps
Learn about other Business techniques to your company to become more Customer-Driven
Event Trail(s)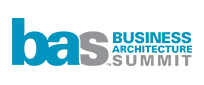 Speaker(s)

Daniel Lambert
VP - Business Architecture
Benchmark
I have over 25 years of experience in information technology (LinkedIn profile: https://www.linkedin.com/in/daniellambert1962. As a venture capitalist, I have been involved with numerous hardware and software start-ups that were later sold very profitably to large companies like Avago Technologies in Singapore, BMC Software, Oracle and Schlumberger. Now, I am a marketing & finance strategist assisting large companies in their growth, digital transformation and business architecture. My involvement as a strategist are at the following companies: TD Bank, Bristol Myers Squibb, the USA and USA Federal governments, among others. I've made (or will make) presentations at various IIBA® Chapters and BA World events in Atlanta, Dallas, Houston, Minneapolis, Seattle, Toronto, Washington DC, etc. I've also written articles for BA Times.
Daniel's 2017 Presentations:
Enabling Customer Driven Innovations Using Business Architecture


Wednesday, November 8, 2017 (10:25 am – 11:25 am)