10:25 am – 11:25 am | Presentation | Room: Oceana 8-10
Designing for the Knowledge Lifecycle
Presented by: Ben-Johan van der Walt, Joe Dickman

Whenever Knowledge is implemented in an IT system, care must be taken to allow the Knowledge Lifecycle needs to be taken into account in parallel to the IT lifecycle. Business and IT need to bridge the gap when it comes to knowledge management, starting with a clearly defined vocabulary, expected outcomes with traceability that are designed to support business agility.
Where do you begin? Who takes the responsibility? What does that look like?
This session teaches the business user community best practices to effectively define, interact, and build concept models that clearly communicate with IT to build organizational value that derives operational benefits of traceability and maintainability in developed business rules and processes.
During this discussion, we will consider several scenarios to demonstrate implementing these best practices. The end goal is a working domain model that provides a concise and measurable solution that keeps the business organization involved and in the driver's seat throughout the entire lifecycle process with IT.
Learning Objectives:
Develop a lexicon that enables Business and IT to communicate effectively
Promote visibility of the implementation to the Business Stakeholders to make Organizational Knowledge a first class priority.
Guide Business and IT organizations in separating rules from processes to support Rule Independence
Event Trail(s)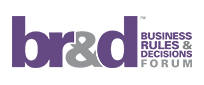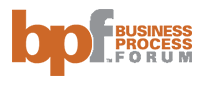 Speaker(s)

Ben-Johan van der Walt
Solutions Architect
Vizuri
Ben-Johan van der Walt has more than 22 years experience as a Solutions Architect. He leads the Business Rules and Process Practice at Vizuri, architecting and developing business rules/decisions and processes to improve customer agility and profitability using decision management and modeling. He also offers outstanding project planning, execution, mentoring, education and support to colleagues and customers.
Mr. van der Walt's primary focus is on solving complex decision management challenges through designing and modeling business processes and decisions using leading technologies. As the architect on many rules engagements, he leads projects on both the technical and analytical sides to successfully bridge the gap between business and IT.
Ben-Johan's 2017 Presentations:
Designing for the Knowledge Lifecycle


Wednesday, November 8, 2017 (10:25 am – 11:25 am)

Joe Dickman
SVP
Vizuri
Joe is a business executive working with organizations to understand how to leverage innovation for increased business agility. An early adopter of open source, he started and has grown Vizuri to be an award winning, premier services partner with market leaders such as Red Hat and Docker. Joe is an active member and speaker within the Open Source Community with more than 30 years of experience as a technical architect, developer, and business leader. Joe specializes in helping visionaries - large and small - implement innovative, pragmatic technology solutions that address real-world challenges.
Joe's 2017 Presentations:
Designing for the Knowledge Lifecycle


Wednesday, November 8, 2017 (10:25 am – 11:25 am)