10:25 am – 11:25 am | Presentation | Room: Banda Sea 1 & 2
Digital Transformation Requires Enterprisewide Agile Transformation
Presented by: Jason Bloomberg

Agile has finally jumped the technology shark, expanding outside the software world. Enterprises are now increasingly adopting Agile practices across their organizations in order to successfully navigate the disruptive waters that threaten to drown them. In our quest for establishing change as a core competency in our organizations, this business-centric notion of Agile is an essential component of Agile Digital Transformation.In the years since the publication of the Agile Manifesto, the connection between building better software and business agility has been a tenuous one at best. But now that Agile is maturing and Digital Transformation is driving change across enterprises large and small, companies are realizing that their best bet for achieving business agility is to take the best of Agile and apply it across the entire organization.
The first step in this 'Agile transformation': moving away from traditional hierarchical organizational models to small, self-organizing teams. Executives must learn the fine art of Agile leadership. The challenge: balancing Agile and traditional management approaches.
The bottom line: Digital Transformation requires business agility, and applying the lessons of Agile to the entire organization is the only approach that has shown consistent success. It's time to crack open your software development organization and bring Agile into the light of the business.
Attendees Will:
Learn how Agile Transformation requires a complete rethink of how an organization quantifies and manages risk
Understand the principles for creating and managing self-organizing teams
Gain an appreciation for the fact that organizations must be 'all in' with Agile transformation to succeed with Digital Transformation.
Event Trail(s)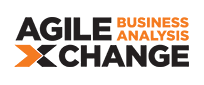 Speaker(s)

Jason Bloomberg
President
Intellyx
Jason Bloomberg is the leading industry analyst and globally recognized expert on agile digital transformation. He writes and speaks on how today's disruptive enterprise technology trends support the digital professional's business transformation goals.
He writes for Forbes, his biweekly newsletter the Cortex, several contributed blogs, and he helps technology vendors and service providers communicate their digital transformation stories. His latest book is The Agile Architecture Revolution (Wiley, 2013).
Jason's 2017 Presentations:
Agile Digital Transformation


Monday, November 6, 2017 (1:30 pm – 4:30 pm)

Digital Transformation Requires Enterprisewide Agile Transformation


Wednesday, November 8, 2017 (10:25 am – 11:25 am)