11:35 am – 12:35 pm | Presentation | Room: Coral 1 & 2
Transforming the 'Time to First Transaction'
Presented by: Jaime Bruhn, Kiki Plytas

Change of any kind is often met with resistance, even when the end goal promises vast improvement over the current state. Whether it be budgetary concerns, a lack of stakeholder buy-in or rigid legacy processes, organizations looking to become more adaptable and customer-centric will face inevitable challenges along the way. Transforming the Time to First Transaction is a case study presented by Moneris, Canada's largest debit and credit card processor, about the first large-scale review initiated by the Business Transformation Office. "Time to First Transaction" describes the period of time between the submission of a customer's order and that customer's first successful debit or credit card transaction. After it became apparent that customers were taking longer than necessary to get their payment solution up and running, the need to create a more efficient customer onboarding process was prioritized.
The case study from Moneris will provide an overview of the business problem, the barriers to transformation and how they were overcome, and the tangible ROI seen just weeks into implementation. Following its launch at the end of 2015, the Time to First Transaction project has reduced the time it takes customers to begin processing by an average of five days, resulting in millions of dollars saved for the business. The presentation will speak to the by-products of change and how transformation in one aspect can inspire a re-imagining of the way business is conducted as a whole. It will also highlight the importance of transforming a business's foundational elements, including systems, processes and people, in order to add value to the organization.
Learning Objectives:
How to leverage process improvements and Lean Six Sigma to help formulate a compelling business case and solicit the support of internal stakeholder groups.
The value in creating short term wins and a continuous improvement framework using proven methodologies and change management frameworks, versus appraisal post-implementation.
How to parlay the success of a business transformation initiative into enterprise-wide strategy for building better business capabilities.
Event Trail(s)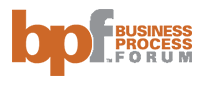 Speaker(s)

Jaime Bruhn
Director, Business Transformation & Customer Enablement
Moneris
Jaime Bruhn is Director of the Business Transformation Office at Moneris, where she develops and leads business process improvement strategies that drive organizational change and enhance the customer experience. In a short period of time, Ms. Bruhn established the Moneris continuous improvement framework and led a number of enterprise-wide business transformation projects. Achievements include the re-engineering of the customer onboarding process, resulting in a significant reduction in customer onboarding times, as well as the review of the fulfillment packaging process to create greater efficiencies and a simplified experience for customers.
Prior to this role, Ms. Bruhn managed the Moneris Project Management Office, where she oversaw governance processes, project management support and corporate portfolio reporting. Ms. Bruhn also established the initial strategy for Moneris' business continuity management program to address areas of key risk and proper event response procedure.
Jaime's 2017 Presentations:
Transforming the 'Time to First Transaction'


Wednesday, November 8, 2017 (11:35 am – 12:35 pm)

Kiki Plytas
Vice President, Business Transformation & Customer Enablement
Moneris
Kiki Plytas is Vice President of Business Transformation & Customer Enablement at Moneris, where she oversees a team responsible for driving fundamental business change and lasting continuous improvement. In this role, Ms. Plytas is also responsible for identifying enhancements to customer enablement and establishing systems and processes that more efficiently respond to customers' needs.
Ms. Plytas was previously Director of the Compliance and Privacy Office, where she ensured payment network operating rules and regulations were understood and followed throughout the organization, and led a team of compliance professionals focused on customer advocacy.
In 2015, Ms. Plytas received the Women in Payments Inspiration Award in recognition of her leadership abilities and commitment to corporate diversity and inclusiveness initiatives. Prior to joining Moneris, Ms. Plytas worked in various operations and strategy roles at RBC Royal Bank of Canada.
Kiki's 2017 Presentations:
Transforming the 'Time to First Transaction'


Wednesday, November 8, 2017 (11:35 am – 12:35 pm)