11:35 am – 12:35 pm | Presentation | Room: Oceana 7
Leadership Agility
Presented by: Richard O'Brien, Randy Cox

As agile approaches sweep across the software development industry, we are seeing increasingly higher employee engagement scores than we're ever seen before.
This inter-active presentation will explore the "why" behind this very positive development, and what you need to think about as a leader in your organization, in order to take advantage of this exciting opportunity, including:
Moving away from traditional command and control leadership model to a servant leadership model
Changing your team culture from "doers" to "thinkers"
Embracing discipline and freedom simultaneously
Being precise without being prescriptive
Developing competence by focusing on the fundamentals
Learning Objectives:
Understanding the impact agile approaches have on people
Preparing your team for these changes
Prepare yourself for a new approach to leadership
Event Trail(s)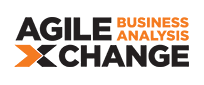 Speaker(s)

Richard O'Brien
Director - Business Systems Projects
Liberty Mutual Insurance
Rick O'Brien is a Commercial Insurance IT Director at Liberty Mutual Insurance. Rick received his B.A. from Thomas More College and is a member of both the IIBA® and PMI. Rick has had the privilege of leading multiple teams in his career. His most recent responsibility is managing a team of senior commercial insurance business analysis focused on new software development work. Rick's team partners daily with software development professionals as well as product research and development staff. Rick's team has consistently achieved very high employee engagement scores and are themselves viewed as leaders in the organization. Rick is passionate about exploration, continual learning, and contributing to the success of others.
Richard's 2017 Presentations:
Leadership Agility


Wednesday, November 8, 2017 (11:35 am – 12:35 pm)

Randy Cox
Manager - Business Systems Projects
Liberty Mutual Insurance
Randy Cox is a Manager of Business Systems Projects at Liberty Mutual Insurance. Randy received his B.S. degree from Ball State University and is a member of both the IIBA® and PMI. Randy currently manages a cross continent team of Business Analysts supporting new development projects in the commercial property & casualty insurance business sectors. Previously he worked as a Project Manager and IT Manager supporting projects in General Motors, Whittman-Hart Consulting and Liberty Mutual Insurance. Randy is passionate about staff coaching, development and client partnerships.
Randy's 2017 Presentations:
Leadership Agility


Wednesday, November 8, 2017 (11:35 am – 12:35 pm)