2:00 pm – 3:00 pm | Presentation | Room: Oceana 6
Ensuring the Quality of Business Vocabulary and Business Rules in an Agile SDLC
Presented by: Brian Childs, Nicole Robbins

With an over 70% failure rate of change management programs, long term sustainability is difficult to achieve. One of the root causes of change failure is behavioral change, simply getting people to do their day-to-day work a different way. Most change management methodologies employ techniques to incentivize or force behavioral change, but these techniques need to be customized to the culture and processes of the organization. Railinc has approximately 50 projects using Agile Development per year, so this becomes even more of a challenge.
One of the techniques we employed to address the challenge was to develop business vocabulary and business rule standards for our business and technical teams to follow. The standards were put in place to ensure high-quality deliverables from our multi-year program to achieve the expected benefits and ROI.
We found that the best way to ensure people follow standards is quality reviews. In this session we will explore how we determined what kinds of standards were essential, how those standards were developed and defined, and how the quality-review process supports desired changes in behavior.
Learning Objectives
Understand how quality reviews can ensure use of shared business vocabulary and creation of intelligible business rules in agile projects
Determine when to perform quality reviews in the SDLC taking into account cross-team variance
Use quality reviews to drive compliance, help change behavior, and ensure follow-through of new techniques
Design the quality review process and determine which standards are important to review and emphasize
Show how the quality review process ensures business rule traceability to implemented code

Event Trail(s)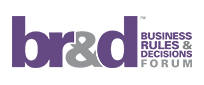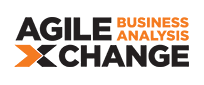 Speaker(s)

Brian Childs
Manager, Business Rules & Process Management
Railinc
After serving as Manager of Business Rules and Process Management at Railinc for 3 years, Brian is now making a full-time commitment to their business side as a Senior Business Analyst for core applications. His background includes 18 years of Business and Quality Assurance experience across a variety of platforms and environments. Brianís key areas of interest are product management, rule engines, decision and process modeling, and agile leadership. Brian has a BS in Information Systems.
Brian's 2017 Presentations:
Ensuring the Quality of Business Vocabulary and Business Rules in an Agile SDLC


Wednesday, November 8, 2017 (2:00 pm – 3:00 pm)

Nicole Robbins
Business Architect, Vocabulary & Rules Specialist
Railinc
Nicole Robbins is a Business Architect at Railinc. As a former senior business analyst and user experience designer, Nicole has extensive experience creating customer-centric value. With a rare INTJ personality profile (aptly named "The Architect"), she has one of the rarest and strategically capable personality types making up just 0.8% of the population. INTJs value innovation and effectiveness more than just about any other quality, and they will gladly cast aside hierarchy, protocol and even their own beliefs if they are presented with rational arguments about why things should change. Knee deep in a strategic business transformation, Nicole believes this change is right for Railinc and is on a mission to elevate Railinc's business vocabulary and business rules to be managed as assets to the organization.
Nicole's 2017 Presentations:
Ensuring the Quality of Business Vocabulary and Business Rules in an Agile SDLC


Wednesday, November 8, 2017 (2:00 pm – 3:00 pm)