3:10 pm – 4:10 pm | Presentation | Room: Banda Sea 1 & 2
Implementing Sustainable Change: Structure and Culture in Harmony
Presented by: Sasha Aganova

Have you ever successfully implemented a technically superior solution to only see its performance degrade and breakdown over time? If you have, then you have witnessed the effect of cultural inertia first hand! Having a perfect solution, what we call structure, is not enough, the cultural implications have to be considered, and a plan developed to bring the culture along, or to adapt the solution.
Learning Objectives:
The un-stickiness of change and why it happens
Process-centric change projects – structural and cultural
Developing the coordinated change plan
Designing supportive cultural solutions
Sustaining the change and making it stick
Event Trail(s)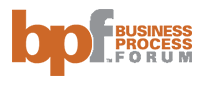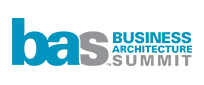 Speaker(s)

Sasha Aganova
Managing Partner
Process Renewal Group
Sasha Aganova brings breakthrough results to the Business Process Management arena by integrating cultural development into the methodology. She is an expert in BPM and Continuous Improvement with over 15 years' experience in leading large scale process improvement initiatives, establishing Business Process Management best practices and developing the overall process Architecture in various business environments and industries. Sasha has helped some of the largest Canadian and international companies to evaluate and implement BPM.
Sasha's 2017 Presentations:
The Core Concepts of Business Architecture


Tuesday, November 7, 2017 (9:00 am – 12:00 pm)

Implementing Sustainable Change: Structure and Culture in Harmony


Wednesday, November 8, 2017 (3:10 pm – 4:10 pm)