4:50 pm – 5:50 pm | Presentation | Room: Oceana 8-10
Writing the Right User Stories Right
Presented by: Robin Goldsmith

User stories are so simple and straightforward. What could possibly go wrong? In fact, user stories' very simplicity can create all sorts of complexities that trip up project teams, often without anyone realizing what actually is happening or why. Typical Agile training seems to focus on mechanics of managing user stories in backlogs more than on correctly defining the user stories content. In this interactive session, participants practice applying key concepts and techniques that dramatically enhance their ability to correctly identify and document user story content.
Learning Objectives:
Recognize hidden complexity traps in user stories' seeming simplicity
Distinguish what's that provide real value from product feature hows
Practice writing user stories that in fact focus on delivering real value
Event Trail(s)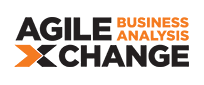 Speaker(s)

Robin Goldsmith, JD
President
Go Pro Management, Inc.
Robin Goldsmith, JD works directly with and trains business and project professionals based on decades of hands-on requirements, acquisition and outsourcing, ROI, QA/testing, project and process management experience in all capacities for a wide variety of applications in and for financial, governmental, health care, retail, distribution, and manufacturing organizations. A subject expert for TechTarget's
SearchSoftwareQuality.com and IIBA® BABOK v2, he is author of Discovering REAL Business Requirements for Software Project Success and the forthcoming book Cut Creep—Put Business Back in Business Analysis to Write Right Agile User Story and Acceptance Test Requirements Right.
Robin's 2017 Presentations:
Writing the Right User Stories Right


Wednesday, November 8, 2017 (4:50 pm – 5:50 pm)