8:00 am – 8:50 am | Presentation | Room: Java 1 & 2
Architecting the Business: Building the Bridge Between Business Capabilities and Requirements
Presented by: Bao Do

Business Architecture has resounding support for portfolio management and a bridge to IT's project delivery. Lost in sea of transformation topics for many business architect's and their business capability mapping is that somewhere along the way, we architect the business. Modern user experiences require a clear line of sight to a companies business capabilities - who drives the business design to bring together the strategy, people, process, tools and information? Join this session to learn where business design sits within the business architecture competencies.
Learning Objectives:
User Experience Design - Leverage user centric discovery and design principles to develop hi fidelity wireframes
Functional Decomposition - Leverage decomposition modeling to drive common business patterns and analysis
Design a Target Operating Model - Create a business architecture for common business capability
Event Trail(s)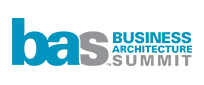 Speaker(s)

Bao Do
Strategic Business Architect
Wells Fargo Advisors
I am interested in all things related to organizational efficiency and business architecture. With business capabilities, I've been able to tilt the thought leadership from functional delivery to business capability. This more holistic view accepts the matrixed view that what a business does requires people, process, tools, information along with a driving strategy.
My background is 20 years of diverse roles including developer, tester, IT consulting, requirements analyst, project manager, portfolio management and manager. Currently, I am a Business Architecture Manager for Front Office brokerage solutions at WF. Our projects span the full gamut of lifecycle management to keep the lights on, modernization to reduce tech debt as well as transformational. We are the start of the journey to align these different project needs by business capability. Its an exciting time given all the regulatory and customer expectations of Wells Fargo.
Bao's 2017 Presentations:
Architecting the Business: Building the Bridge Between Business Capabilities and Requirements


Thursday, November 9, 2017 (8:00 am – 8:50 am)