8:00 am – 8:50 am | Presentation | Room: Oceana 11 & 12
Finding Efficiencies in Your Supply Chain
Presented by: Vardhan Mulik

In an increasingly competitive and complex, interconnected world, supply chains are no longer constrained by geography. Today, they span continents, time-zones and cultures. While organizations who take advantage of such opportunities can benefit greatly, they also face new sets of problems. Even the slightest delays in shipping cause cost overruns, trade policy unpredictability resulting from political upheavals is the new normal, and competitors often all source from the same supplier. Bolder measures like vertically integrating or more micro-level efforts with JIT inventories can provide limited efficiencies. Often, the solution lies in working better with what you do have; squeezing more efficiencies from your existing supply chain to maintain your competitive edge in the marketplace.
In this presentation, we look at the structure of a supply chain and the elements that go into it, how to identify bottlenecks for each element, how to analyze and resolve them and finally, how to incorporate what your learn into your long-term strategy.
Learning Objectives:
Identify areas to focus - where should I look?
Elements of Strategy - how does this affect my long term plan
Calculating real ROI - What really matters?
Event Trail(s)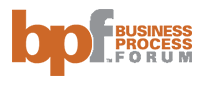 Speaker(s)

Vardhan Mulik
ERP Systems Analyst
Cenovus Energy Inc.
Vardhan is an ERP Systems Analyst, based in Calgary, Alberta, Canada. He has more than 20 years experience in ERP Systems / Business Process analysis, Systems Monitoring, Solution Architecture, System and Functional Integration design and deployment.
He has worked in the Retail Finance, City Government, Oil & Gas sectors for Supply Chain, City Utilities and Education related projects.
He has been the Founding President of the Hampton Roads IIBA® Chapter, Virginia; A Board member of IIBA® Calgary, Alberta; The President of the PMI Hampton Roads Chapter, Virginia
Vardhan's 2017 Presentations:
Finding Efficiencies in Your Supply Chain


Thursday, November 9, 2017 (8:00 am – 8:50 am)