8:00 am – 8:50 am | Presentation | Room: Oceana 6
Testing Agility in the World of Scrum
Presented by: Giovanni Diviacchi

In the new reality of Agile software development, a scrum team's developers take ownership of the testing process of their working software. In the world of business rules, this means that the business knowledge of your business stakeholders and possibly even of your Product Owner may get lost in the type of data that is generated for the automated tests, as the scrum team developers may not have the business knowledge necessary to create the variety of data that reflects what may happen in production. Today's presentation is a case study of how one agile project used the business knowledge of its Product Owner to develop a data generation tool that ensured that the test data used in the automated tests reflects the variety and scope of real world data that would pass through the business rules in production.
Learning Objectives:
Agile Analysis
Designing the Adaptable Business
The Evolving Analysis and Design Landscape
Event Trail(s)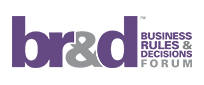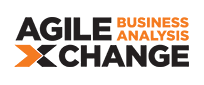 Speaker(s)

Giovanni Diviacchi
Senior Business Analyst/Product Owner
Fannie Mae
As a senior business analyst at Freddie Mac and a Product Owner at Fannie Mae, I have participated in many of the projects that have re-invented the way banks and credit unions conduct business in the Secondary Mortgage Market. Specializing in the authoring and testing of business facts and business rules, I have first hand experience in the difficulties of translating business policy into working code. I am currently a Product Owner of the Fannie Mae Document Certification application.
Giovanni's 2017 Presentations:
Testing Agility in the World of Scrum


Thursday, November 9, 2017 (8:00 am – 8:50 am)