9:00 am – 10:00 am | Presentation | Room: Oceana 8-10
Business Analysis and Architecture Support of Large, Scaled-Agile Programs
Presented by: Dean Larson

Scaling agile on large enterprise programs is hard. The need to coordinate multiple Scrum teams all while implementing strategic enterprise changes that affect multiple business domains is a daunting task. But help is available. A judicious application of enterprise business analysis and business architecture methods and artifacts is a powerful tool for coordinating and guiding these large scaled agile programs.
Dean Larson was Enterprise Business Analyst for just such a program at Be The Match®, a global leader in bone marrow transplantation. Dean will explain and demonstrate the business analysis and business architecture techniques and artifacts that provided critical information and actionable insights for the individual Scrum teams as well as to the overall program team and executive sponsors.
Learning Objectives:
Describe four modeling techniques that provide context for user stories and epics
Know the three components of a business architecture that program sponsors need the most
Describe five techniques for developing artifacts that agile teams love
Event Trail(s)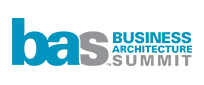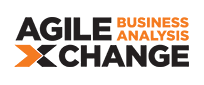 Speaker(s)

Dean Larson
Enterprise Business Analyst Consultant
Enterprise Analysis Consulting
Dean is an Enterprise Business Analyst and Business Architect consultant in Minnesota. Over the past 18 years he has conducted BA team assessments, developed and taught training curriculum, established and mentored BA Centers of Excellence, developed business architectures, facilitated enterprise strategy development, and provided enterprise business analysis support for a large scaled-agile program. Dean received his CBAP in 2007 and was a member of the writing team for the Strategy Analysis knowledge area in the new BABOK® Guide v3. Dean has an MBA from the University of St. Thomas.
Dean's 2017 Presentations:
Business Analysis and Architecture Support of Large, Scaled-Agile Programs


Thursday, November 9, 2017 (9:00 am – 10:00 am)